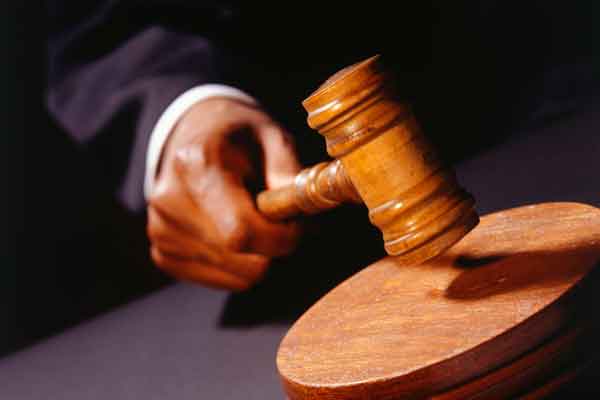 LITTLE-KNOWN opposition Zanu leader Chawaona Wilbroad Kanoti has dragged the Zimbabwe Electoral Commission (Zec) to court seeking an order compelling the electoral management body to print ballot papers on bond paper for next month's polls to minimise chances of rigging.
BY CHARLES LAITON
In his application filed at the High Court on May 29, Kanoti, who cited Zec and its chairperson Justice Priscilla Chigumba as respondents, said the special ballot paper was susceptible to manipulation because of its chemical composition.
The application came following President Emmerson Mnangagwa's proclamation of July 30 as the election date while Zec has also invited tenders for supply of voting material.
"If the first respondent (Zec) is transparent and accountable and truly at law and indeed independent as is expected and required of such an independent commission, it should be ready and not fear to switch and to use normal bond paper at the forthcoming 2018 national elections," Kanoti said in his founding affidavit.
He urged the court to take judicial notice of serious allegations of vote manipulation raised in the past by opposition parties.
"This has been notoriously popularly now known as the 'Nikuv' the use of claimed special paper that has such a chemical composition it 'swallows' a voter's mark for the immediate appearance of an already existing watermark against a favoured contestant's name," he said.
Kanoti also said despite all the other issues that militate against a free, fair and credible elections having been dealt with, the issue of the ballot paper still remains contentious.
"There has been engagement between the first respondent and political parties, but all engagements turned out to be stakeholders' meetings alone and have not been able to resolve concerns raised by applicant (Zanu) and fellow opposition groups. First respondent's conduct in so far as the procurement of ballot papers is concerned has caused alarm upon applicant and without doubt the general public," he said.
"Applicant has, therefore, approached this court seeking an order to compel first respondent to file reasons outside precedence why it sees it fit to continue with the special ballot paper in the face of applicant's objections equally premised on electoral precedence as well as in the face of respondents' obligation to arrange for and conduct credible elections and, meanwhile, with respondents being interdicted from proceeding with the tender for procurement of the claimed "special" ballot paper pending the return date," Kanoti said.
The matter is yet to be set down for hearing.