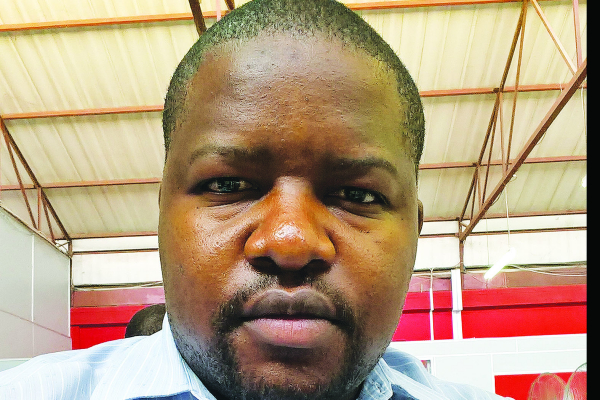 The MDC Alliance unveiled its manifesto last week with a promise to grow a $100 billion economy by 2028 should its candidate, Nelson Chamisa, prevail at the July 30 harmonised elections.
By TATIRA ZWINOIRA
The growth is premised on a stable macroeconomic environment with an average annual growth rate of 10%, average inflation rate of 6%, and savings exceeding 25% of the gross domestic product (GDP).
It is also predicated on foreign direct investment exceeding 25% of GDP, a stable monetary policy environment and existence of peace and stability.
"Given the huge levels of poverty in our country, the development deficit, the rising population levels, growing our economy to a 100 billion dollar economy in 10 years is a national duty and an obligation. The consequences of not achieving this target will be drastic and the country will pay a huge price," the MDC Alliance said in the manifesto.
Looking at the projections, between now and 2028, the MDC Alliance envisions growing the annual GDP growth rate at an average of 0,5%.
Premised on this growth are the mining, agriculture and tourism sectors which will be the main focus for the first five years of their tenure.
In achieving that plan, the MDC Alliance seeks to have an average annual GDP growth rate of 1,62% for mining, 0,32% in agriculture and 1,38% in tourism. This will be through maintaining the average GDP contribution of these sectors at 8,5% for mining, 9,1% for agriculture and 16,06% for tourism.
"During the first five years of building the $100 billion economy, the MDC Alliance government will anchor its GDP growth vision on mining, agriculture and tourism sectors of the economy. These three sectors are capable of generating autonomous growth that is driven by utilising idle capacity and favourable external demand," the MDC Alliance said. Mining is touted as a catalyst for broad-based development.
To that effect, the envisaged Chamisa-led MDC Alliance government, plans on dealing with capital constraints; mitigate the impact of low international commodity prices, power outages, high input costs, and transparency issues that has increased corruption.
"The MDC Alliance government will ensure that mining becomes a catalyst for broad based development. This will entail developing linkages between the mining sector and other strategic sectors of the economy. The MDC Alliance government will ensure that the mining sector is incorporated into cluster development aligned to regions and areas of endowment," the MDC Alliance said.
The MDC Alliance government will also establish a Sovereign Wealth Fund (SWF) linked to the country's natural resource base and controlled by Parliament.
The fund, it said, will be key to harnessing Zimbabwe's commodities for inclusive, sustainable growth.
The fund will also capture surplus value from the commodity sector that will be used to finance infrastructure development with strategic reserves securely managed and preserved for the enjoyment of future generations.
This is why the proposed MDC Alliance government will over time reduce the contribution of the mining sector, as it will be linked to other sectors of the economy.
By doing this, it will lead to the creation of an ecosystem, where the natural reserves and value of the mineral sector is stored and maintained over a longer period rather than exploiting the minerals.
What this does is to protect minerals from losing value over lower commodity prices and storing its value to be converted for use in other sectors.
The plan seems feasible considering the Chamber of Mines of Zimbabwe says the sector needs $7 billion capital, which can lead to making it an $18 billion economic contributor.
Under agriculture, the MDC Alliance's approach is based on increasing access to agricultural inputs, harnessing water resources for agriculture, investment in equipment, and improving agro-processing and value addition.
It will also seek to expand agricultural markets, adopt new innovations and use of technology, finance agricultural infrastructure, restore the land market, deal with the controversial security of tenure which many economists say will help improve the sector's fortunes.
Finally, the MDC Alliance government promises to implement the United Nations 13th Sustainable Development on Climate Action, which seeks to get developing countries to adopt to climatic changes.
Such efforts are in line with what agronomists and several organisations have encouraged government over the years of adopting more climate agricultural-based initiatives but has not been followed or implemented.
For example, government has been encouraged to use more hybrid maize and solar paneled water irrigations system which has been known to improve crop yields.
Currently, the yield for the current season is expected to be lower showing government's lack of improving farmers' activities.
In the last phase of the next 10 years, the MDC Alliance government plans on shifting growth from primary sectors to service sectors such as health, education, ICT, distribution and financial services.
As such, transport and communication, manufacturing, construction, and real estate will be the only sectors contributing double digit numbers by 2028.
There is also a plan on job creation through the creation and restoration of job opportunities.
This will be built on hundreds of thousands of jobs being created through a labour-intensive reconstruction agenda and entrepreneurship through the launch of a growth and innovation fund to encourage innovation and new business ideas. The United States had a similar model to create jobs after the 2008 global economic recession based on infrastructure development.
Job creation will also be through small to medium enterprise (SME) development.
This, the manifesto said, would be done through offering tax incentives to business and firms, outsourcing or sub-contracting SMEs, providing credit to SMEs and encouraging smart partnerships and inter-linkages between large corporations and SMEs.
Through a similar model, countries like India have managed to register a 10 million strong SME labour force.
In dealing with the fiscal challenges, the MDC Alliance seeks to reintroduce the balanced budgeting to limit government's exposure to the central bank, rationalisation and elimination of ghost workers to reduce employment cost to 30% of total expenditure.
Economist Prosper Chitambara said the document was very positive and economically sound which was comparative to other fast developing countries.
"Some of their proposals are economically sound and feasible. Like, for example, they are proposing to adopt a uniform tax regime with a flat tax of 15% and I think that is very positive. When you look at our tax regime in general it discourages investment, so I think we need to simplify and reduce our high taxes.
"The other positive thing is the proposal to use the South African rand. I think that is also very positive issue as it enhances, as a transition, our external competiveness and in any case South Africa is our biggest trading partner and by using the rand you are reducing trade costs and also eliminating foreign exchange risks between Zimbabwe and South Africa."
Chitambara said it was easy to achieve double-digit growth rates adding what is needed is quality "because if you grow at 10% it doesn't necessarily mean you are also creating enough jobs to absorb the labour entry market, so for me it is important to ensure quality growth".
Financial expert, Persistence Gwanyanya echoed similar statements.
"I think it was a well-thought out economic plan. We need to have sustainable economic growth in the country. The plan to deal with the fiscal challenges is sound, as it means putting back discipline on expenditure," he said.
"However, I differ on the currency issue. We should have our own currency and I am glad they recognised that."