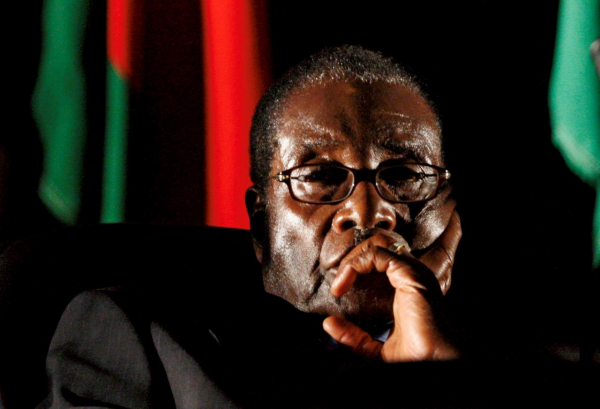 PARLIAMENT yesterday recommended that the forthcoming ninth Parliament should continue to investigate claims by former President Robert Mugabe that $15 billion worth of diamond revenue went missing.
BY VENERANDA LANGA
Mines committee chairperson Temba Mliswa presented the second report on the diamond sector in the National Assembly which also recommended that Zimbabwe Consolidated Diamond Company (ZCDC) must be dissolved to pave way for former concession holders to return to Chiadzwa.
Parliament also recommended that Home Affairs minister Obert Mpofu must be investigated for his role when he was Mines minister including facilitating the payment of money by the Mines and Minerals Corporation of Zimbabwe to his lawyers for unclear services.
"The former President Mugabe needs to clear the air on the missing $15 billion dollars' worth of revenue immediately," the committee report said.
"Closure on the alleged missing $15 billion diamond revenues is possible if Mugabe clears the air on the context he made the assertion that the country lost such an amount, and the Ninth Parliament must pursue the matter to the logical conclusion."
The report added: "ZCDC must be dissolved immediately because it was not properly constituted and the ministry must revert to the pre-February 2016 position of the concession holders. The Mines minister must follow due process immediately. Investigation on Mpofu on directives on monies paid by MMCZ, Marange Resources and Canadile Miners for legal services to Farai Mutamangira which were not specified need to be interrogated."
Parliament also ordered a forensic audit to be conducted as a matter of urgency on all companies that were operating in Marange
"An investigation should be conducted on the diamonds and revenues produced by Gye Nyame. Zimbabwe Republic Police (ZRP) and ZACC should investigate the operations of Gye Nyame so that all those who abused office and engaged in shady deals are prosecuted," the committee said.
Parliament also recommended that government arms such as the Zimbabwe Republic Police, Zimbabwe National Army and Central Intelligence Agency should not be involved in mining ventures, and must concentrate on their core business.
Bulawayo South MP, Eddie Cross (MDC-T) said Zimbabwe may have actually lost $20 billion unrecorded diamond revenue.
"In 2012, about $4 billion worth of diamonds was being produced and this went unrecorded. In several years more than $20 billion was obtained in Marange and it vanished. In Botswana, every child gets free education up to university level because of it is paid through diamond revenues which are well managed," Cross said.