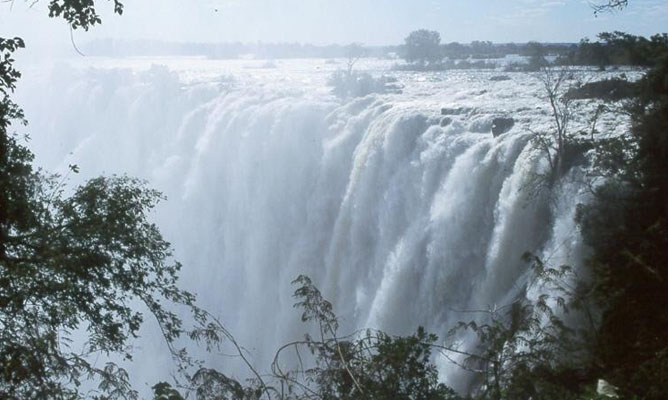 A VICTORIA Falls consultancy firm says it has raised $300 million to set up a solar and hydro-energy plant along the Zambezi River.
BY NKULULEKO SIBANDA
The plant, according to projections, is expected to produce 125 megawatts of electricity. Some of the energy produced will be fed into the national power grid.
Tendai Tidings Musasa, the Southpole Stalwardbuilt Zimbabwe in-country director told NewsDay Weekender.
"We have pooled funding to the tune of $300 million for the project. This will be used for the construction of the solar plant, training of personnel who will use the equipment that we have procured for the plant, as well as administration of the project," he said.
"We have acquired new technology for this project. We will also be using hydro turbines which will be installed in the Zambezi for the generation of energy. Part of the power that will be generated from this project will be pumped to our data centre while the other part will be put up in the grid for the town of Victoria Falls," he added.
Documents shown to NewsDay Weekender indicate that the project was approved by the Zimbabwe Investment Authority (ZIA) with its budget being factored into the ZIA foreign direct investment account.
ZIA chief executive officer, Richard Mbaiwa in a letter to Musasa confirming the approval of the project, said the authority expects it to commence this month. "I am pleased to advise that the Zimbabwe Investment Authority has approved your application for an investment licence to engage in integrated renewable energy, ICT, rail, and road infrastructure development project in Victoria Falls.
"The authority expects you to commence implementation of the project within six months from the date of approval," he said in a letter addressed to Musasa.
According to documents at hand, the project will be implemented in partnership with Stalwart Green Global International, an American institution.
A local bank, Stanbic Bank, has also come on board as the guarantor of the project. "We are at the stage where we are discussing the financial closure of the deal. It is not an easy stage, but I am happy to note that we have covered more ground. We are looking forward to commencing the project once these small knots have been tied," Musasa said.
The power plant has the capacity to sell excess power to countries such as Zambia, Malawi, and Mozambique on top of supplying power to the national grid.