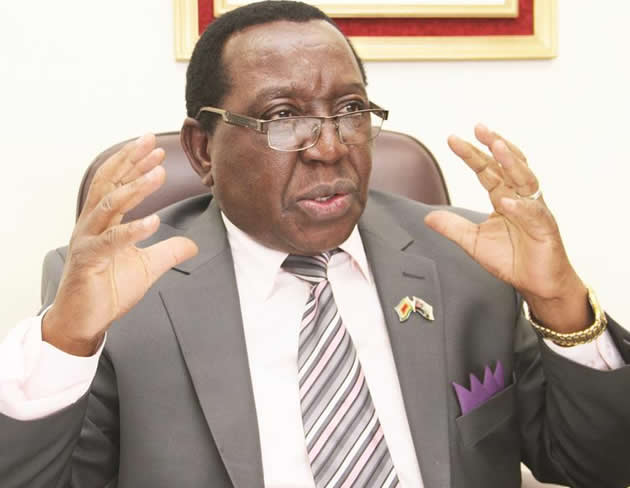 REPRESENTATIVES of China Power International Development (China Power) and General Electric (GE) were in Harare last week, where they met Energy minister Simon Khaya Moyo to initiate investment talks on the proposed $4,5 billion 2 400-megawatt Batoka hydro power project.
BY FIDELITY MHLANGA
Khaya Moyo told delegates attending the Zesa Holdings risk management awards ceremony in Harare on Friday that the two companies had expressed interest in the project.
"This morning (last Friday), I received representatives from China Power and General Electric from the United States of America. They have shown great enthusiasm to move into the Batoka," he said.
The Batoka project is shared between Zimbabwe and Zambia, which is located on the Zambezi River about 54km downstream of Victoria Falls and upstream of the existing Kariba Dam.
The project is anticipated to be completed by 2021. The construction of the Batoka hydro power plant is also expected to create at least 3 000 jobs.
GE is a top United States multinational company with a market value of $261,2 billion.
The China Power International Development Limited (the "Company" or "China Power") was incorporated in Hong Kong with limited liability under the Hong Kong Companies Ordinance on March 24, 2004.
It is a core subsidiary for the conventional energy business of State Power Investment Corporation, which is one of the five largest State-owned electricity producers in China.
China Power International Development specialises in hydro, thermal and wind energy.
Moyo said they would soon meet their Zambian counterparts to expedite the project.
"I know the colleagues in Zambia are interested. We will meet Zambezi River Authority and council of ministers to discuss how we can speed up the process," he said. The minister bemoaned the losses incurred by Zimbabwe Electricity Transmission and Distribution Company due to vandalism saying the power utility lost equipment valued $1 million in 2017.
"This slows down the rate of infrastructure expansion and development because funds meant for network expansion are channelled towards replacing vandalised equipment," he said.
Moyo admonished the power utility to efficiently collect what it is owed.
"Zesa must collect what it is owed. We appeal to those who owe Zesa to pay so that it expands accordingly. The collection efficiency should be increased and people should pay for the services they have enjoyed," he said.