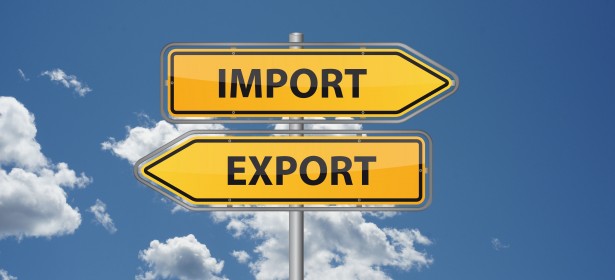 THE African Continental Free Trade Area (AfCFTA) will give countries like Zimbabwe a wider market to export goods, an expert has said, discounting concerns the economy would be overrun by its biggest trading partner, South Africa.
BY NDAMU SANDU IN ADDIS ABABA, ETHIOPIA
Zimbabwe's trade deficit against South Africa has been widening to $44,4 million during February up from $14,2 million in the same period last year despite the existence of Statutory Instrument 64 of 2017 which restricted the importation of products that had local equivalents.
Stephen Karingi, director of Regional Integration, Infrastructure and Trade division at the UN Economic Commission for Africa told journalists on Saturday there was existing autonomous liberalisation within the regional economic communities resulting in 56% of intra-African imports being duty free.
"There is not going to be any bigger shock to the trade between South Africa and Zimbabwe even though one would expect. In the regional value chain, Zimbabwe and South Africa operating in the Sadc FTA will be deepened, as countries from Sadc starts exporting to other parts of the continent," Karingi said.
Zimbabwe was among the 44 countries that signed the agreement in Rwanda in March. Eleven countries — including Africa's biggest economy, Nigeria — are yet to sign. Of the 11, six have promised to sign once they complete internal processes.
Karingi was optimistic that Nigeria would sign and ratify AfCFTA before the 44 countries that signed it in Kigali have ratified.
"We would not have come this far without the leadership of Nigeria in the negotiation processes. Probably Nigeria will sign and ratify even before the 44 countries that signed in Kigali ratify," he said.
Last week, UN under-secretary general and Economic Commission for Africa executive secretary, Vera Songwe implored countries to take bold actions as the free trade area would reposition the bloc as a competitive player in the global arena.
She said the liberalisation of trade under the regional economic communities means that AfCFTA was likely to affect only around 7% of Africa's total imports under current trade patterns.
Songwe said tariff revenues accounted for around 15% of total tax revenue in Africa, therefore, not the largest source of revenues and that tariff reductions in AfCFTA were to be phased gradually, over a period of five years for developing countries and 10 years for least developed countries, or 10 years and 13 years respectively for sensitive products.