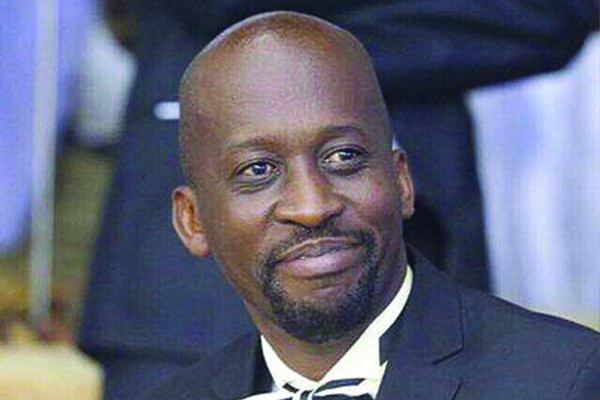 THE Zimbabwe Association of Doctors for Human Rights (ZADHR) has blasted Finance deputy minister Terrence Mukupe for fuelling stigma against HIV and Aids when he made a tasteless jest on radio that opposition People's Democratic Party leader Tendai Biti had not taken his dose of the life-saving antiretroviral drug before going on air.
BY STAFF REPORTER
Mukupe caused a storm during a live radio debate with Biti last week when he suggested the former Finance minister was incoherent because he had skipped his medication.
This followed Biti's claims that the Treasury deputy chief was high on drugs.
"For the purposes of denigrating and casting the listenership of StarFM against the person of Mr Tendai Biti, Deputy Minister Mukupe asked Mr Biti if he had taken his anti-retroviral (ARVs)," the doctors lobby group said in a statement yesterday.
"ZADHR reiterates that political leaders must be torch bearers in the fight against HIV and Aids and associated stigma and discrimination. Hon Mukupe's utterances casts aspersions in this fight."
The health lobby group added that Mukupe's remarks could be a microcosm of government's attitude towards HIV and Aids.
"We believe the lack of appreciation of issues such as the impact of HIV and Aids on the socio-political landscape of the country generally drive the poor financing of the sector. Hon Mukupe, in this instance, personifies such failures. Stigma and discrimination remain a threat to the fight against HIV and Aids and, as ZADHR, we call upon all leaders, political, religious and community alike to take a stand against this vice."
Mukupe last week also caused another storm after he lost his temper and physically assaulted NewsDay journalist Blessed Mhlanga during another live radio debate.