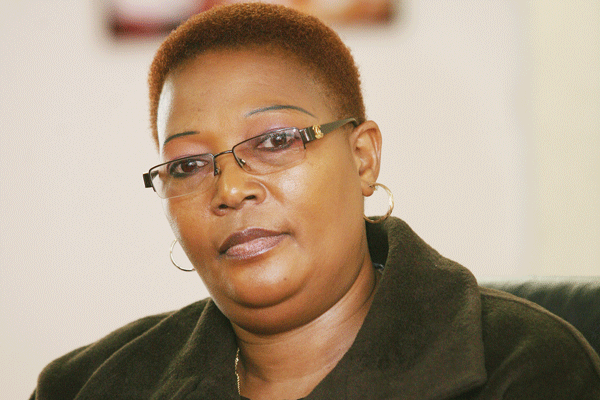 OPPOSITION MDC-T leader, Nelson Chamisa, has approached the Supreme Court appealing against a recent High Court ruling which went in favour of his rival former deputy president Thokozani Khupe in a matter where the two are fighting over use of the party name and symbols.
BY BLESSED MHLANGA
In his ruling last week, Justice Francis Bere allowed Khupe to continue using the party name and symbols until both factions had resolved their legitimacy issues by way of arbitration.
In an application filed at the Supreme Court yesterday, the MDC-T through its lawyer Thabani Mpofu, claimed Justice Bere erroneously gave himself powers to decide issues that were not even before him.
"Having taken the position that the matter before it stood to be resolved on the preliminary points taken by the respondents including that of lack of urgency, the court aquo erred in making pronouncements on substantive issues which were not before it and on which the parties had advanced no argument," read part of the appeal.
The MDC-T added that the matter which was placed before Justice Bere was not supposed to be heard on preliminary points, but instead should have gone through a full trial.
"The court aquo seriously misdirected itself, such misdirection amounting to an error in law, in finding at any rate that the matter before it was not urgent and so erred in failing to consider the applicable principle of time and consequence; the application of which entitled appellant to the indulgence of an expedited hearing," submitted the MDC-T.
The party said Justice Bere made an error in finding that the case was not urgent, when the delay in deciding the matter especially ahead of a crucial election had a serious effect on the party and its brand.
Represented by its chairman Morgen Komichi, the party wants Khupe, her vice-president Obert Gutu and chairman Abednico Bhebhe barred from using the party name after the trio allegedly pulled out of the main party and formed a splinter organisation.