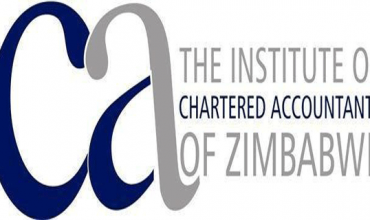 Chartered Accountants have warned of the need to put parameters guarding against Treasury Bills (TBs) losing their intrinsic value.
BY FIDELITY MHLANGA
TBs are used by government when borrowing from the domestic market to plug the hole caused by a mismatch between revenue and expenditure.
They are issued by the central bank on behalf of government and the stock of TBs and bonds was $5,2 billion at the end of last year from $3,2 billion in 2016.
Chartered accountant Webster Sigauke told an Institute of Chartered Accountants seminar in the capital yesterday that without a proper account of the TBs issued, the economy would slip into the 2008 era.
"We need a standard to say the value held by TBs is the value that we are going to get. These are the issues that we have to deal with. Financial statements must reflect the money we are going to get," Sigauke said.
He said when taking TBs, one must consider doing the risk assessment to avoid incurring a loss.
"Most of TBs were given by government and were for recapitalisation of state enterprises. If you are given $100 000 bills, does it mean that you have capital worth that amount? When you go to the market, the TBs are discounted. Whoever is going to sell them will discount it," Sigauke said.
"Ideally, we are not saying they will all be impaired, but these are considerations we need to make. The whole idea is to say today when I get TBs, I should consider credit risk assessment. All instruments are not supposed to be credit impaired. We are in an economy where anything can happen and these are the situations that we need to put into consideration."
KPMG associate director William Mandisodza said auditors were of the view that financial statement maybe misstated, looking at the bank balances consisting of nostro balance and real time gross settlement (RTGS).
He said a new reporting framework from Public Accountants and Auditors Board (PAAB) was sent through to accounting firms in March and would take into consideration the implications of bond notes and multiple currencies on financial statements.
"It's something we are grappling with, the delays in foreign payments, increase of RTGS and we make a judgment that US dollar is still the functional currency. Every set of financial statement must have a judgment on the currency that is included."