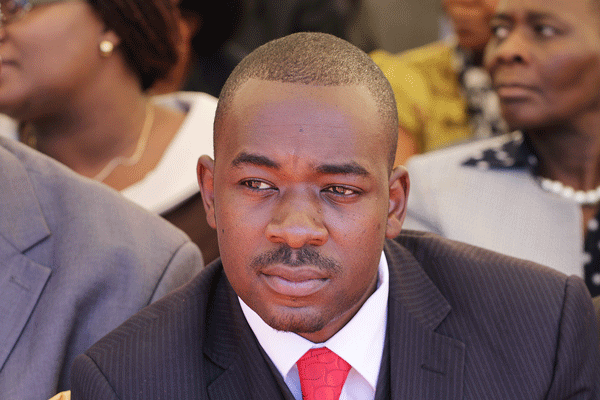 MDC Alliance presidential candidate, Nelson Chamisa yesterday claimed that the opposition group had unearthed Zanu PF's election rigging machinery and were now confident of an outright victory in the upcoming general elections.
BY KENNETH NYANGANI
Chamisa told supporters at Ruwangwe business centre in Nyanga North that there would be no room for a re-run, as he would score no less than 70% of the votes in the first round of the polls.
"If we don't get 70% of the vote, then they would have rigged the election. We have done our homework, we've done in it in Harare, Bulawayo, Manicaland, Matabeleland," he said without elaborating.
"We are here because we are aware that this is where most of our voters are and we need to change your lives and we are in a season of change. I know there are soldiers, who have been sent to rural areas and they are not in uniform, but disguised as civilians to monitor your activities ahead of the polls."
Chamisa pledged to roll out a raft of policies as soon as he gets into power, including reintroducing the Zimbabwe dollar and unveiling a leaner Cabinet to ensure government efficiency.
Speaking at the same rally, People's Democratic Party leader and former Finance minister Tendai Biti pledged to increase the country's foreign direct investments and massive job creation programmes.