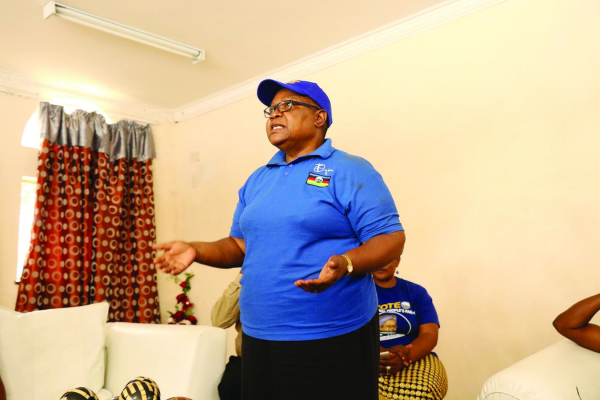 PEOPLE'S Rainbow Coalition (PRC) presidential candidate, Joice Mujuru, has written to the Zimbabwe Electoral Commission (Zec) complaining over her exclusion from the political parties' platform, where the upcoming elections are discussed.
BY OBEY MANAYITI
The three political parties with representation in Parliament – Zanu PF, MDC-T and MDC – have been meeting to iron out a number of issues ahead of this year's polls. Mujuru said even though she is not in Parliament, PRC were a major political player and deserved to be heard.
Her coalition wrote to Zec advising of its existence and demanding inclusion in the political parties' platform.
They were assured that they will be invited to discuss poll related issues with other parties.
Through her lawyers, Gift Nyandoro of Hamunakwadi and Nyandoro Law Chambers, Mujuru gave Zec five days to respond.
"With respect, the above development has taken our client with shocking surprise and, hence, our client writes to enquire with your office if indeed participation in the political discourse of our country more so in light of the forthcoming harmonised elections is only a preserve of parties represented in Parliament," he said in response to reports that the three parties MDC-T Zanu PF and MDC met with Zec.
"Our client further wishes to find out if the so called electoral [law] amendments are being done under the auspices of your office given that our client is not even aware of ever having been invited to such a key political meeting whose outcome would without doubt seek to shape the future political trajectory of our country; should the possibility of holding of free and fair elections be a reality?"
Nyandoro said there were reports that the three parties held numerous meetings with Zec at a hotel in Nyanga, where electoral law reforms were discussed.
"Our client wishes to enquire on whether parties represented in Parliament are the only bona fide parties to contribute their views regarding Zimbabwe's current political discourse that centres on the possibility of the need to hold free and fair elections," he wrote.
"If indeed it is true that only three political actors are predominantly deciding the national question of electoral reforms, it is then our client's view that such conduct amounts to gigantic proportion of the death of democracy in our country."