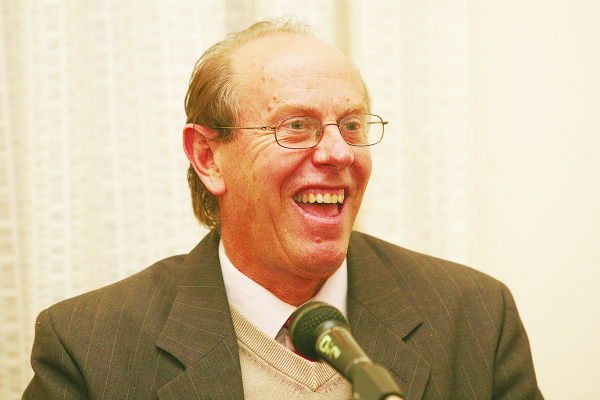 FORMER Bulawayo South legislator David Coltart (MDC) has urged President Emmerson Mnangagwa's government to uphold and respect the rule of law as part of quick-win measures to attract foreign direct investment.
BY TALENT GUMPO/ ALEXIS SIBANDA
Speaking at the Institute of Chartered Accountants of Zimbabwe (ICAZ) workshop at the Zimbabwe International Trade Fair (ZITF) on Tuesday, Coltart said foreign investors could only bring capital into a country where security of their investment is guaranteed.
"We need to understand that foreign investors are as fickle as people going into a restaurant, unless they have absolute certainty that their investment will be secure and that the laws governing their businesses will not change in arbitrary fashion," he said.
"Investors need to be absolutely certain that in case any scoops arise in the course of investing in a country, they will be adjudicated upon by an independent judiciary, which is not susceptible to bribery or any influence from government or any powerful forces within that society, then they will simply take their investment elsewhere."
Coltart said respect for the rule of law was fundamental if the country was to attract the number of investors it needed to enable an economic turnaround.
"Critical to respecting the rule of law is [the] nation's Constitution and it is the government, which bears the primary responsibility for ensuring that the constitution is respected. If the Constitution is not respected by government, potential investors will not have confidence that lesser laws will be respected. The thinking is that, if the core law of a nation is not respected, how then will subsidiary laws be respected?" he asked.
Coltart said the government under ousted former President Robert Mugabe was criticised for not respecting the Constitution, yet nothing had changed in the new dispensation in the regard.
"Firstly, the free flow and access to information is critical in any business sense because where information is hidden or distorted, the investment climate itself is distorted and that is why in most efficiently run countries in the world, there is free flow of information and the independence of a country is respected," he said. The former lawmaker said media independence and devolution of power was key to national development.
Speaking at the same event, Alpha Media Holdings managing director, Kenias Mafukidze said infrastructure development was a fundamental tool in national development. "We cannot be able to develop the county when we now have boreholes in the midst of the city, where there used to be running water and we will not be able to have meaningful progress in the country if there are potholes all over," he said.
Mafukidze said, as urban dwellers increase, infrastructure should also be improved.
He said when people were denied infrastructure, they were denied a decent living and social structure, adding Zimbabweans should strive to have institutions that go beyond personalities for the country to develop.