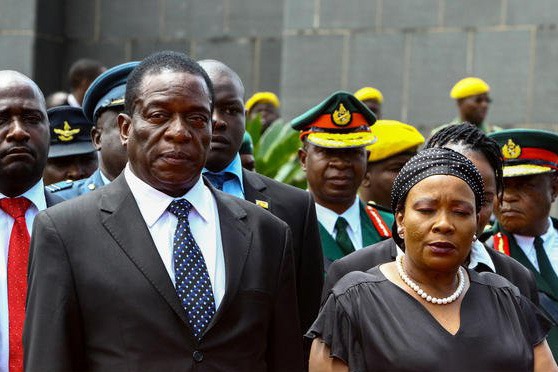 THERE was heated debate on the Electoral Amendment Bill in Parliament on Tuesday, with Binga North MP Prince Dubeko Sibanda (MDC-T) saying the upcoming elections would not be fair as long as President Emmerson Mnangagwa and his wife, Auxillia, continued to monopolise the State media.
BY VENERANDA LANGA
Sibanda said before Mnangagwa assumed office in November last year, only former President Robert Mugabe and his wife, Grace, were given prominent coverage by State media. "Whenever former First Lady Grace held rallies, the ZBC-TV crew was sent to beam them live at the expense of taxpayers' money," Sibanda said.
"After the removal of Mugabe, we thought things would change and that State media would not give prominence to certain individuals. However, State media is covering Mnangagwa and his wife more than they have been covering any institution in this country."
The MP said events addressed by National People's Party leader Joice Mujuru and MDC-T president Nelson Chamisa should also get live radio and television coverage. "Zimbabweans want to see President Mnangagwa equally as they want to see President Chamisa," Sibanda said.
But the Speaker of Parliament Jacob Mudenda chided Sibanda against referring to Chamisa as "President".
"MPs must not confuse the title President. You must qualify it by saying the president of the MDC-T," Mudenda said.
Sibanda also said the elections would not be free and fair as long as the military was being deployed within communities like Binga to instil fear.
Bulawayo South MP Eddie Cross (MDC-T) said if the elections were to be credible, the electoral amendments must be comprehensive to deal with various issues including electoral violence.
"More than 5 000 people from the MDC-T have been abducted in 17 years and I can provide the names and identity numbers of those people. I predict elections will be on August 17 and we need to ensure the people of Zimbabwe choose who they want to lead them," he said.
Buhera South MP Joseph Chinotimba (Zanu PF) claimed that private media like Studio 7 were selectively giving coverage to Chamisa.
He claimed that the MDC-T was more violent, citing the incident when the opposition party's deputy president Thokozani Khupe and other officials were roughed up during the burial of the late MDC-T Morgan Tsvangirai.
"When Khupe was being beaten up, the media was harassed and ordered not to film the incident. Chamisa must first sort (sic) his house in order instead of crying out loud that State media is not covering him. Sibanda said soldiers must remain in the barracks, but I say they must be out there to protect people. In Binga, there are many thugs and that is where the army must be," Chinotimba said.
Mudenda ordered him to withdraw the statement that people from Binga were thuggish.