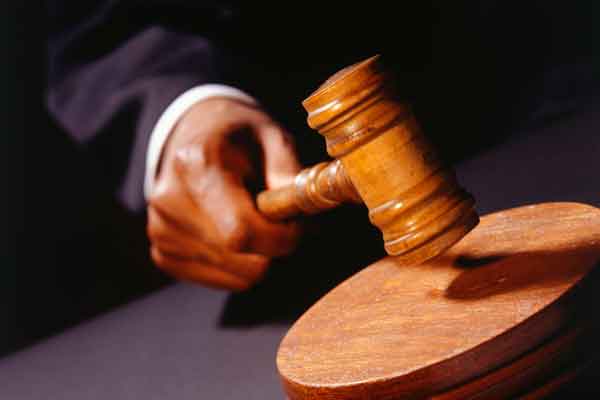 The Constitutional Court (ConCourt) yesterday reserved judgment in a matter in which three Zimbabweans living in the Diaspora are seeking the amendment of restrictive provisions of the Electoral Act, which precludes them from participating in the country's electoral processes.
BY CHARLES LAITON
ConCourt judge Justice Elizabeth Gwaunza, who was leading the full bench, announced the court's unanimous decision to reserve the determination after hearing submissions from advocate Thabani Mpofu, who was representing the three Zimbabwean citizens and Vernanda Munyoro, who was representing the State.
In his submissions, Mpofu said section 23(3) of the Electoral Act must be revisited, so as to enable the country's citizens living abroad to be allowed to exercise their voting rights.
"There is no need for the Constitution to be amended instead it is the State that must amend its position," Mpofu said in reference to section 23(3) of the Electoral Act, which prohibits any Zimbabwean citizen, who would have been living outside the country for over 12 months, to participate in the country's electoral processes.
"If the Constitution allows them (Diasporans) to remain on the voters' roll, that's the end of the matter, but currently, they are not allowed to participate in the country's electoral processes for staying out of the country for over 12 months."
In her submissions, Munyoro said only Zimbabweans living outside the country on national duty were eligible to vote, but those that left because of socio-economic problems could not be allowed to enjoy the same treatment.
"Our Constitution did not anticipate there would be Diasporans, as is the case today and, therefore, what is contained in the Electoral Act is constitutional," Munyoro said, adding people vote according to their constituencies and those living in the Diaspora would be eligible to cast their votes only if they were registered voters.
Through their lawyers from the Zimbabwe Lawyers for Human Rights (ZLHR) and the Southern Africa Litigation Centre (SALC), Gabriel Shumba, Sibonile Mfumisi, who are both based in South Africa, and one Darlington Nyambiya, who is based in Britain, want the Justice minister and the Zimbabwe Electoral Commission (Zec), among other respondents, to facilitate the amendment of the Electoral Act.
It is the trio's argument that the residents' requirements imposed under the Electoral Act are unconstitutional.
The new Constitution provides for political rights, allows for every citizen of Zimbabwe to participate in political processes, regardless of their location and thus wants some of the restrictive provisions of the Act to be struck off the country's statutes.
ZLHR and SALC also cited Zec chairperson Justice Pricilla Chigumba, Foreign Affairs minister Sibusiso Moyo, Finance and Economic Development minister Patrick Chinamasa and the Attorney-General Prince Machaya as co-respondents.