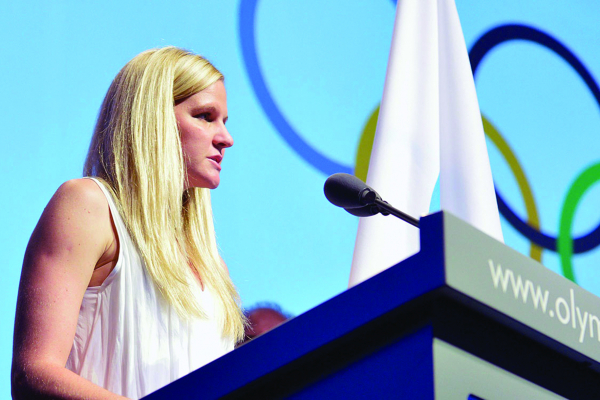 PYEONGCHANG — Zimbabwean swimming legend, Kirsty Coventry has expressed hope that her country will be able to compete at the 2022 Commonwealth Games in Birmingham.
Insidethegames.biz
Coventry, who was on Tuesday confirmed as the new chair of the International Olympic Committee (IOC) Athletes' Commission, believes that sporting reintegration could be a vehicle to help Zimbabwe return to the international stage following the fall of Robert Mugabe as President last year.
She admitted, though, that this year's event in Gold Coast will come too soon.
"We've started to have conversations as a country," Coventry, winner of 200 metres individual at Manchester 2002, told insidethegames at the IOC Session yesterday.
"It's definitely something that the athletes, the Zimbabwe Olympic Committee, the Sports Ministry and even the President (Emmerson Mnangagwa) are supportive of.
"I think it's now about coming up with a proper strategy on how we do that.
"We've got to gain that confidence, trust and respect back from the Commonwealth. "I think on the sports side, it will be a lot easier to rejoin.
"On the political side, there is obviously a lot to it, but maybe sport can lead the way and I'm hoping that is what will happen."
Zimbabwe withdrew from the Commonwealth in December 2003 and the country has not competed since.
Mnangagwa has already held informal talks about rejoining the Commonwealth, which also brings political and economic benefits, and hopes to complete the process this year.
Zimbabwe's Sports minister Kazembe Kazembe has backed the proposals.
Coventry, a two-time Olympic champion, also competed at the 1998 Commonwealth Games in Kuala Lumpur and celebrated her 15th birthday midway through.
She never had an opportunity to participate at the height of her swimming career, but believes the experience would be hugely beneficial to today's Zimbabwean athletes.
"I was able to get there and compete and, for athletes, the Commonwealth Games is right under the Olympic Games," she said.
"It's another way for, especially smaller countries, to get exposure and for athletes to get exposure, and to not suddenly go from the World Championships to an Olympic Games, where it's such a big difference in some sports.
"To have that Commonwealth Games would be really incredible.
"I don't think we will make it this time because it is so soon, but hopefully the next time."