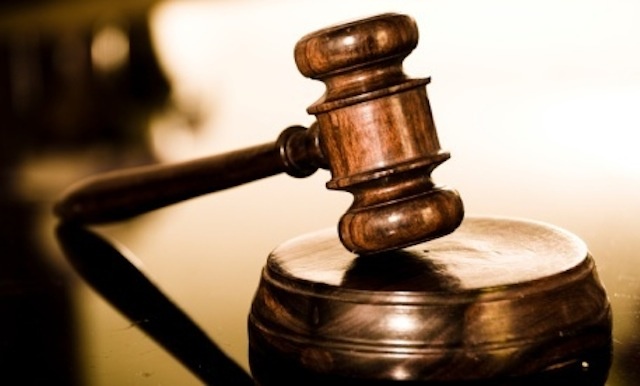 Zimbabwe Electoral Commission commissioner, Qhubani Moyo, has approached the High Court seeking an order compelling a couple and the Bulawayo City Council to cede title deeds of a housing stand he bought from them in 2001.
BY SILAS NKALA
Moyo filed his court application last Friday citing Leonard Godfrey and Regina Masina and the Bulawayo City Council as respondents.
In his founding affidavit, Moyo said he was seeking an order to compel the couple to cede their rights, title and interest in the immovable property Stand 14395 Selbourne Park Bulawayo, following an agreement of sale whose material terms he complied with.
"First and second respondents were at the material time of the sale husband and wife. The first respondent, at the time of the sale, was holder of certain rights, title and interest in the immovable property in issue, which was at the time an undeveloped piece of land. He derived such rights from an agreement of sale he had with the third respondent (council)," Moyo submitted.
"On August 14, 2001, the first and second respondent sold the said piece of land to me in terms of a written agreement of sale for the sum of $260 000 (Zimbabwean dollars) pursuant to the agreement of sale, I paid first and second respondents the full purchase price in the sum of $260 000 after which I began to develop the property in compliance with the terms in the principal agreement with the third respondent."
Moyo submitted that the property now boasts of a principal residence, cottage and servants' quarters.
He said the developments were approved by the council at all material stages as required to the extent of warranting transfer of property from council into his name.
"Might I say, for the record, that the sale between me and first and second respondents had the full blessings of the third respondent, as he had sought and obtained the consent to sale, while as the prospective buyer, I had to be on the third respondent's housing waiting list, a condition which I also met. I must confess that I have not had any contacts with first and second respondents for a period of over a decade, but contend that the said respondents have an obligation to cede the property in my name for me to properly exercise my rights in the property to their fullness. I pray, therefore, that in light of the above, an order be granted to compel cession of first and second respondents' rights," he submitted.
The respondents are yet to respond to the application.