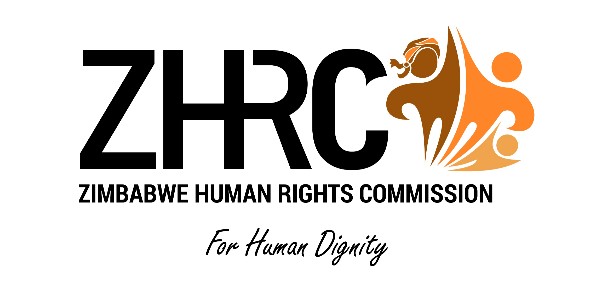 THE Zimbabwe Human Rights Commission (ZHRC), which is one of the pivotal institutions in monitoring of elections, will need more financial, human resources and mobility support to effectively carry out its duties, ZHRC chairperson, Elasto Mugwadi told NewsDay in an interview yesterday.
BY VENERANDA LANGA
Mugwadi's statement is backed by a recent report by the Fortune Chasi-led Parliamentary Portfolio Committee on Justice on the 2018 ministry budget, where Parliament recommended that ZHRC will need more staff to effectively monitor the forthcoming elections.
"The commission has a serious workload, but is unable to be visible throughout the country as a result of budgetary constraints," the Justice Parliamentary Portfolio Committee report read.
"The committee implores Treasury to unfreeze approved posts so that the commission can fill critical posts for effective delivery, and this is very important in light of the forthcoming elections, as the ZHRC will be a very important actor in those elections."
Mugwadi said the ZHRC was currently operating on a skeletal staff compliment of 41, but its organogram requires 200 officers in order to operate effectively.
"With elections coming, it means that we have a double mandate of promoting human rights and monitoring the pre, during and post-electoral environments, and right now if we can get even 40 more officers, we will be able to leave at least the 41 concentrating on human rights work, while the 40 monitor elections," he said.
ZHRC was allocated $3 341 000 in the 2018 national budget, which is a 53% increase from what it was given last year, but Mugwadi told NewsDay that even if it is an increase, the allocated amount is inadequate to cover the ZHRC human rights work and its elections mandate as a portion of $730 000 of the allocated budget will be gobbled by elections.
He said ZHRC also needs not less than 25 vehicles, including those for the nine commissioners in order to be able to go around the country monitoring all parts, yet they were only promised six vehicles.
On complaints received by the commission on electoral issues, Mugwadi said most were to do with biometric voter registration slips, where people said they were being forced to reveal their serial numbers.
He said lodgers, whose landlords were in the Diaspora also experienced challenges because it was difficult for them to get proof of residence.
Other complaints that came to the ZHRC were to do with aliens, who are of permanent residence, who needed identity documents.
However, Mugwadi said currently there are fewer complaints on BVR issues than in August and September.