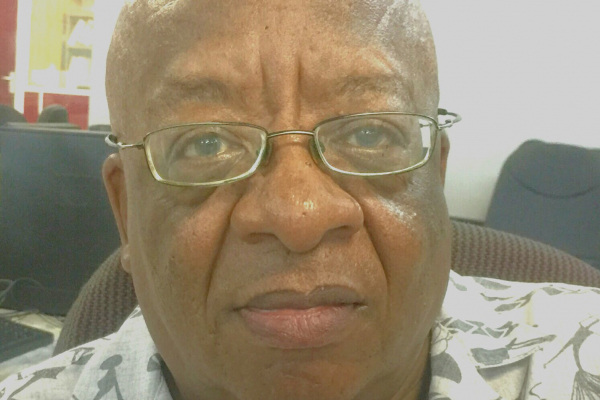 Emmerson Mnangagwa has been striding the international stage for the first time as Zimbabwe's President, rubbing shoulders with regional and continental global movers and shakers, sending the clear message that his rise to power — controversial as it was — is now a fait accompli, an accomplished fact, a done deal past debate, an accepted reality.
By CONWAY TUTANI
It must be said that Mnangagwa has so far acquitted himself well. He has stumbled now and then — like when he nearly lost his temper during a BBC interview and in totally absolving his predecessor Robert Mugabe in an interview with Russian news agency Sputnik. But on a scale of one to 10, I would give him seven. This has got nothing to do with my political views (which, by the way, I am entitled to), but is an extrapolation drawn from the mainly positive responses among Zimbabweans in general. You are often misunderstood if you separate your views from your analysis, but should we be bothered about that?
And this was particularly so this week when Mnangagwa came into his own when he was grilled on CNN over his stance on homosexuality. It should be pointed out that the interviewer, Richard Quest, is himself gay, thus, making him very much an interested party — like being interviewed about your views on, for example, Manchester United by a journalist wearing a Manchester United jersey!
This was exactly the scenario that unfolded as Quest, an otherwise brilliant journalist, reduced himself to taking it out personally on Mnangagwa. This was plain to see for everyone. International award-winning Zimbabwean journalist, Hopewell Chin'ono wrote as the interview proceeded: "One of my journalism lecturers, the great Reuters foreign correspondent, Colin Bickler, warned me against the dangers of mixing one's personal views and emotions against reality. Richard Quest is gay so he is understandably pushing a personal issue in this interview with ED (Mnangangwa) and clearly getting agitated with the answers he is getting. ED is quite aware that he is on firmer ground back home both constitutionally and in terms of public opinion."
Mnangagwa quite rightly stood his ground that under Zimbabwe's Constitution, homosexuality is banned and, therefore, talking about gay rights does not come into question. He further said unless and until the Constitution was changed, that would remain the position. It stands to reason that it is the voters, who have to decide on such an issue as happened in Australia, Ireland and elsewhere. You accuse African leaders of being dictators, but in the same breath demand they unilaterally implement gay rights against the wishes of the majority, isn't that a contradiction? It's not being anti-gay, but that we ought to give each other space instead of baiting and daring others to accept you.
If you focus on what was said — and not on who said it — you will see that Mnangagwa made a better and more compelling case/argument than Quest. Quest really lost it by becoming angry and emotional when, as the interviewer, he was supposed to be in control and rattle Mnangagwa, as the interviewee. It was indeed a poor show from the normally lively but unflappable Quest. As an interested party, he should have recused himself.
Continued Chin'ono: "Many in the West forget that they recently discovered these rights. When Tony Blair won his first election in 1997, Britain's most read newspaper ran a campaign disparaging what it called Blair's 'Gay Gangsters Government'. Australia only gave gay marriage rights this month, so to argue about gay issues in Zimbabwe without a historical context is extremely slippery and, at the worst, dishonest. "
True, true. Remember former United States President Bill Clinton's "Don't Tell, Don't Ask" gay ban in the military only recently lifted, but about to be reinstated by current US President Donald Trump? Then Senator Barack Obama, during his first campaign for the US Presidency, was evasive when he said his stance on same-sex marriage was "still evolving".
The point is that gays should take into account the social environment and conduct their lifestyles quietly and no one will go out of their way to bother them. We are in different situations and different realities. It cannot be a one-size-fits-all. There is a lot of moving parts. The debate should be whether we want to live in a country where the Constitution is supreme and everyone is equal before the law; or if we want to live in a country where some people have greater access to and protection for rights because they belong to a certain class. For argument's sake, one could say it was wrong in the past when homosexuality was outlawed, but one could equally say it is wrong that acceptance of homosexuality is now being forced on everyone. While the minority should be protected from the majority, the majority should also be protected from the minority.
A fair balance is the one that affords everyone maximum liberty. Wrote a blogger: "You are free to be a homosexual, I am free to believe that is a poor lifestyle decision. You don't need my blessing, I don't need to give it."
While we are more comfortable with the world we know, there are other different worlds out there. And those forceful gays like Quest or any other activists for that matter, ought to observe the rule that their freedom ends where other people's freedom begins and, of course, vice versa.
Wrote Chin'ono: "It would be weird for a Zimbabwean President, who has just inherited one of the worst economies in the world, to even contemplate prioritising gay rights over economic rights or giving them the same priority . . . Even when I last interviewed (main opposition MDC-T leader) Morgan Tsvangirai, he pointedly said that it was not a priority."
Indeed, there is no dilemma over gay rights in Zimbabwe. Let's get on with the job at hand.
lConway Nkumbuzo Tutani is a Harare-based columnist. Email: nkumbuzo@gmail.com