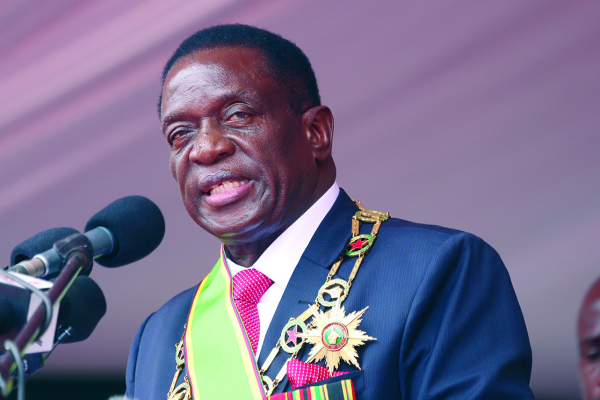 SCORES of Banket residents were injured in running battles with police last week after they demonstrated and threatened to beat up top Zanu PF and Grain Marketing Board officials over the alleged partisan distribution of free farming inputs sourced under President Emmerson Mnangagwa's well-wishers inputs scheme.
News Anchor
Angry residents, who had queued for long hours, turned riotous and threatened to beat up Zanu PF ward 22 councillor Loveness Kamunga, whom they accused of bias, favouritism and corruption in the handling of fertilisers and maize seed meant to benefit A1 small-holder farmers. Kamunga and her accomplices had to be rescued by police details, who swiftly moved to quell the chaotic situation, forcing rioters to scamper for cover in the midst of a bellowing cloud of tear-smoke.
An ambulance was rushed to the scene to ferry the injured to Banket District Hospital, where they were reportedly treated for various injuries, before being discharged.
The incident occurred on Wednesday at Wigtown Farm, 7km from Kuwadzana township, where free farming inputs were being distributed.
Kamunga was accused of side-lining some of the deserving beneficiaries, while giving preferential treatment to others suspected of having paid her kick-backs.
"The whole process was unfair and Kamunga is the one to blame for all this mayhem. Those connected to the councillor, GMB and Youth ministry officials are the only ones benefitting," charged one protestor, Kenneth Chiripanyanga.
Residents were also riled by alleged "extortionist demands" by Kamunga and her team that would-be beneficiaries pay $1 each to hire a truck to ferry inputs to the area.
Another rioter, George Chitengu, told NewsAnchor the figure was slushed by half after residents protested over the $600 truck hire fees for a distance of less than 3km, from the warehouse to the distribution site.
Kamunga, however, dismissed the accusations, saying distribution logistics were transparent and fair.