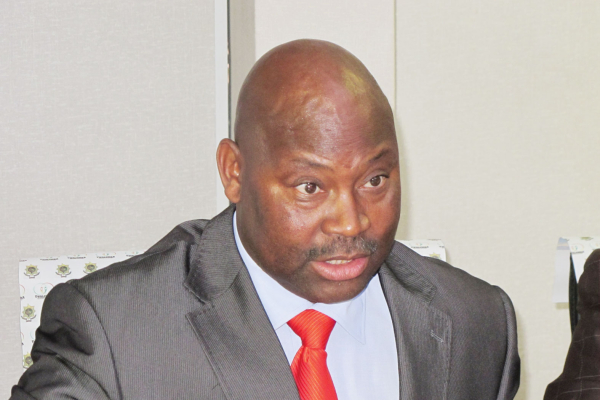 HIGHLANDERS coach Madinda Ndlovu has defended his decision to kick out Erick Mudzingwa and other senior players at the Bulawayo football giants, saying it's time to give young players a chance to showcase their talent.
By Fortune Mbele
Mudzingwa, Simon Munawa, Ralph Matema and Tendai Ngulube were not offered new contracts at Highlanders.
Ndlovu is assessing youthful midfielders Munyaradzi Chitambwe (former Bantu Rovers) and Nigel Mukombe, a product of Aces Youth Academy coming in from FC Platinum and former Tsholotsho defender MacClive Phiri.
The Highlanders' gaffer said not everyone will be pleased with his style of play, but he has a mandate to fulfil which is to bring exciting football back to the club.
"I am not expecting to make everyone happy neither am I expecting to make everyone angry. It will be balanced. Some will appreciate what I do and others will not. That is the nature of the job, but let us look at from this point; I played for this club together with my brothers (Peter and the late Adam). I stopped playing and they remained in action. There are many youngsters out there; these boys want to play for Highlanders and Dynamos at some stage. If we are going to keep on recycling players, we are not going anywhere. Let us not fear the unknown," he said.
Ndlovu now has 32 players in his squad and will drop two ahead of the 2018 Castle Lager Premier Soccer League season.
He said he had decided to give the three players a chance, as he is confident they can add value, but he will only make a decision after the next phase of their preparations.
"We have invited them because we going into the week where we start playing football. That is the reason we have invited them to see if what we have in mind will suit them or they will fit into the system. We feel they will add value to the squad."
He is happy with the progress of the team so far.
"The boys are doing exceptionally well. They are working hard. This stage of the season is not the time when you get players smiling. It's all about hard work. From what we have seen so far in terms of the co-operation from the boys and the response to our training, I don't think there is anything to complain about."