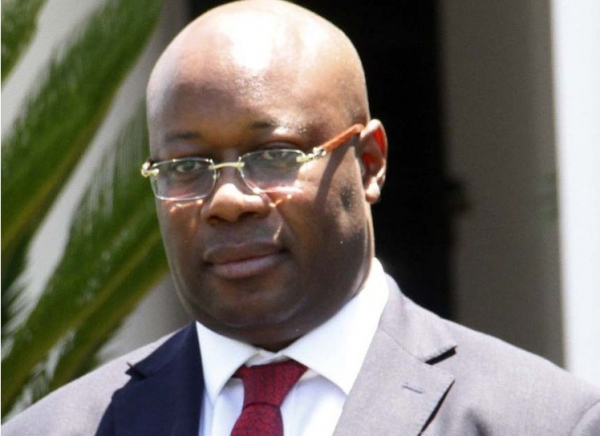 CAPE TOWN — The diamond mining industry is under serious threat from spotless synthetic diamonds produced in factories.
BY BLESSED MHLANGA
Namibia Desert Diamonds chief executive officer Kennedy Hamutenya, speaking at the ongoing Mining Indaba here said the Southern African region should join hands and fight the synthetic diamond industry as it was a threat to economic development on the continent.
"We need to join hands as an industry, come together against synthetic diamonds, the same way we have done with conflict diamonds. If they take the market, this has a drastic effect on development for Namibia and Botswana especially because we earn about 50% of our exports receipts from diamonds. This will affect development because these are development diamonds," he said.
Synthetic diamonds are branded as eco-friendly since they don't lead to environmental degradation, displacement of families and wildlife leaving the market for real diamonds shrinking. Sahag Arslanian, manging director of the Arslanian Group, however, said the market for diamonds, while taking a hit would not disappear to quickly because real diamonds had resale value. "If one buys synthetic, there have cannot resell them at the same value they bought them, but real diamonds can actually go up in value, so this is a major advantage which will inform the market going forward," he said.
Zimbabwe is an emerging diamond mining country with government taking over all diamond mining claims in the Chiadzwa area.
Mines minister Winston Chitando said the area was closed to outside investors, but they could mine in any other area.
"Diamonds in other areas are open for investors, but on a 51/49% partnership with government," he said.
Government recently amended the Indigenisation Act, removing ownership restrictions on foreign investors in all sectors of industry save for diamond and platinum mining.
A hit on the billion dollar industry could cost thousands of jobs.
A handful of demonstrators from the Democratic Republic of Congo picketed the Cape Town International Convention Centre as the diamond conference took place.
Meanwhile, Zimbabwe failed to dispatch personnel to man its information desk at the centre.
The stand, which generated interest from major mining players following the recent political developments, was occasionally manned by journalists from both the private and State media, who were using the booth to file stories.
The ministry did not despatch officers amid reports that they failed to get Cabinet approval to cut expenditure.
"The Mines ministry did not manage to send its team owing to lack of Cabinet approval, someone thought it was a waste of money," a ministry official, who refused to be named, said. Investors making inquiries had to leave their business cards and letters of expression of interest with journalists who were at the desk.
President Emmerson Mnangagwa, since assuming power, has been insisting that Zimbabwe is open for business. However, the boob at the indaba reflected something else.
Foreign investor, African Chrome Fields appeared to have bailed out the government by hosting a hugely successful "Zimbabwe is open for business breakfast" meeting addressed by Chitando.
Other countries in the region including Zambia, Mozambique, South Africa, Botswana and Namibia had well manned information centres with top government officials at the desk. Chitando said the interest shown by investors was encouraging.