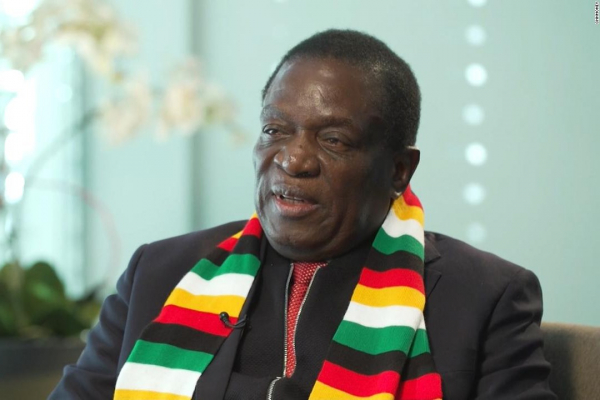 TRADITIONAL chiefs have expressed bitterness over the lack of recognition at the inauguration of President Emmerson Mnangagwa last year.
By Tinotenda Munyukwi
They said this was a clear demonstration of failure by society to accord them their due respect.
Speaking at the launch of the Zimbabwe Justice Sector Programme, Chiefs' Council president, Fortune Charumbira said Mnangagwa's speech at his inauguration omitted recognising the traditional leaders.
"Even the Head of State, I want to show you that these are realities that even learned people sometimes overlook.On the day he was inaugurated, we were all asked as chiefs to be there and we all came in nice gowns.
"But the person, who wrote the salutations, forgot us. I didn't hear about Chief Charumbira or any other chiefs, and am sure it's not his fault (Mnangagwa), but it's the person who wrote the speech," Charumbira said.
During Mnangagwa's inauguration on November 24 last year, several traditional chiefs, who were clad in their royal gowns, failed to get the VIP treatment with some ending up sitting on the ground and in the scorching sun after failing to acquire seats.
Charumbira highlighted the constitutional mandate that chiefs play in presiding over judiciary matters.
He bemoaned the government's failure to adequately recognise and capacitate them with requisite skills and competencies in order for them to fully deliver on their mandate.
"For decades, since after independence, forums of this nature never used to include people from our institution. Despite the fact that we were also presiding over cases, we were left out and someone will answer that question, as to why, (because) currently in the training and workshops we are left out," he said.
Section 163 of the Constitution recognises customary law courts, which are manned by traditional chiefs, as being part of the judiciary system.
Justice minister Ziyambi Ziyambi said the role that chiefs play in society was being downplayed and there was room for relooking and strengthening the institution, which ought to be revered for playing a pivotal role, particularly in the country's justice system.