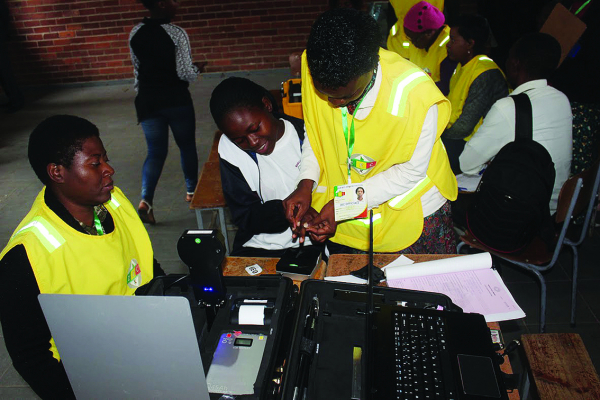 THE Zimbabwe Electoral Commission (Zec) has registered at least 260 000 new potential voters since the launch of the biometric voter registration (BVR) mop-up exercise on January 10 this year.
BY STAFF REPORTER
According to the Zec website, a total of 259 412 new applicants had registered by close of business on Monday, pushing the number of registered voters to 5 138 894 people against a target of about seven million voters.
The mop-up exercise, which ends on February 8, is meant to cater for thousands of potential voters, mostly aliens and undocumented citizens, who had been left out in the initial four phases, which closed on December 19 last year.
Zec chief elections officer, Constance Chigwamba said after conclusion of the mop-up exercise, voter registration would still be open at 63 permanent district centres across the country and would be closed 12 days after the sitting of the nomination court.
Zimbabwe is using the BVR system for the first time and will establish a new voters' roll ahead of elections this year.
The system identifies eligible voters using unique individual identification techniques such as fingerprints and irises.
Previously, voters just used their national identity documents when registering and to vote.
President Emmerson Mnangagwa has indicated that elections will be held before July this year.