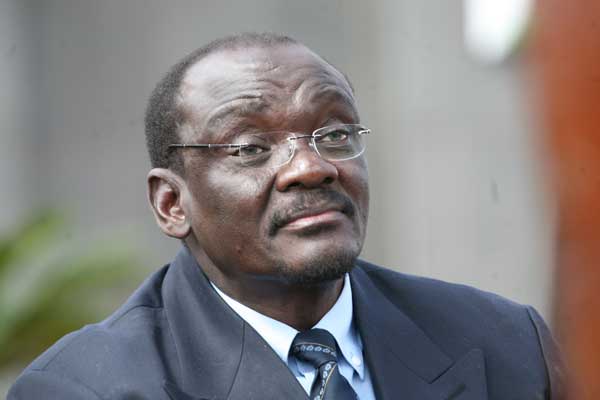 ZANU PF members in Matabeleland South will today celebrate Vice-President Kembo Mohadi's ascension to the Presidium, as youths in the province bay for his estranged wife's ouster from the party.
BY OWN CORRESPONDENT
Beitbridge police on Wednesday barred youths from demonstrating against Senator Tambudzani Mohadi and provincial chairperson Rabelani Choeni.
The two are accused of being aligned to the G40 faction led by former President Robert Mugabe's wife Grace.
The youths have, according to Zanu PF sources, the backing of the war veterans who view Choeni and Tambudzani as divisive and tribal.
"Choeni has been rude to civil servants from other parts of the country and has often asked why they came to Matabeleland South," the source claimed.
Tambudzani, together with Choeni, provoked Swereki villagers when they invaded George Watson's banana farm, the largest employer for the community.
The officer commanding Beitbridge police district Chief Superintendent Francis Phiri said: "There was a meeting of the youths, but I am yet to be briefed about the demonstration that was stopped."
Matabeleland South Zanu PF youth chairperson Washington Nkomo confirmed a meeting was held in Beitbridge, but did not shed light on the proceedings.
Choeni was hostile to the reporter while Senator Mohadi could not be reached.