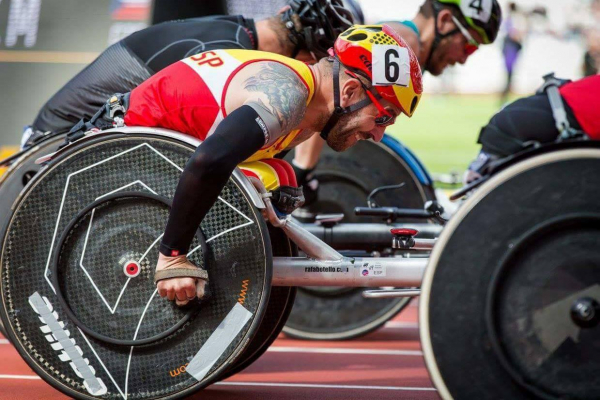 ONE of the country's leading wheelchair racing athletes, Wilson Nyakoko, is struggling to raise the passport fee to enable him to travel to South Africa, where he will be defending his Outenqua Wheelchair Challenge title he won last year.
BY HENRY MHARA
The annual race, the premier wheelchair racing event in Africa, is to be staged in the picturesque town of George, in the heart of the spectacular Garden Route in the Western Cape on February 18.
Zimbabwe intends to send 15 racers (eight men and seven women) to the race this year, but star Nyakoko is at risk of being struck off the travelling list, as he is struggling to raise $253 to renew his passport.
"I'm running out of time to be part of the squad. I need to raise $253 for an emergency passport so I am appealing to the government, corporates and individuals so that I will be able to travel. I won the race last year and it will be heartbreaking if I fail to get an opportunity to defend it. I have prepared hard for the race, which is the only opportunity for us locals to compete because we don't have such races in the country," he said.
Nyakoko, who won the gold medal in the 21km race last year, bemoaned lack of sponsorship for local disabled athletes especially wheelchair, saying this had curtailed the growth of the sport despite abundance in talent.
"The biggest problem we have as disabled people in general is lack of recognition. For us athletes, we don't get the same support that our able-bodied counterparts enjoy. Right now, we are struggling to raise resources to participate at the event, and my situation is a mirror of what we go through as disabled athletes. We are appealing to sponsors to come through and help us with things like tyres for our wheelchairs."
Organisers of the event provide transport for all participants, who will need to cover costs for accommodation and food.
The team, yesterday, wrote to the government, through the Sports ministry, as they seek to raise the money.
 Anyone willing to help Nyakoko can contact him on his mobile number: 0717851875