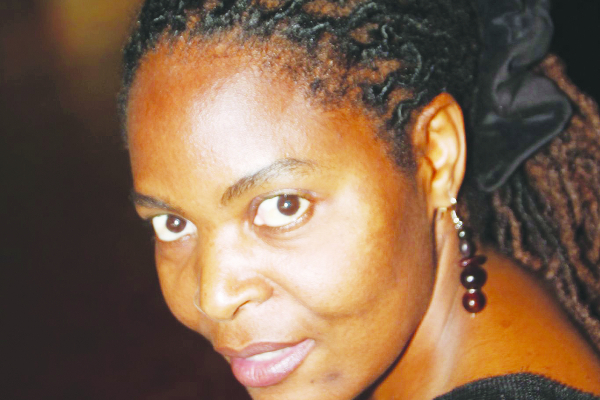 NORTON legislator Temba Mliswa (Independent) has dismissed speculative reports that he was mulling rejoining the ruling Zanu PF, although he doesn't hide his support for the party's first secretary and President Emmerson Mnangagwa. Mliswa (TM), who once served as Zanu PF Hurungwe West legislator and Mashonaland West provincial chairperson, last week told NewsDay (ND) senior parliamentary reporter Veneranda Langa that he will back Mnangagwa's candidature in the upcoming presidential election. The following are excerpts of the interview:
By VENERANDA LANGA
ND: Is it true that you are considering re-joining Zanu PF? If not, which constituency will you contest during the upcoming elections?
TM: It is not true, I enjoy my independence. In Parliament, I contribute positively in support of serious motions on corruption, elections and violence raised by the opposition MDC-T. I also support positive policies by Zanu PF like the land reform programme. I cannot go back to Zanu PF for as long as they have not invited back people like Jabulani Sibanda (former war veterans leader), Didymus Mutasa (former Presidential Affairs minister), Ray Kaukonde (ex-Mashonaland East provincial chair) and even National People's Party leader Amai Joice Mujuru. Why approach people in dribs and drabs? I am very confident of winning elections as an independent in any constituency. From next week I am going to Norton to talk to people about my performance and whether they still want me for their MP. That will tell me whether I will be standing in Hurungwe West where I do not have to talk to people and am assured of a 95% win.
ND: Which presidential candidate will you support?
TM: Mnangagwa is my presidential candidate. I do not have to re-join Zanu PF to support him. I believe I want to be part of his leadership, but I do not have to be part of his party. Political parties have no room to accept criticism, you get fired, and that is why I am comfortable as an independent MP. They are not mature enough like in the United States where you can criticise the Republican president, but you can remain a Republican. Our politics is not mature enough.
ND: Honourable Mliswa, you are now chairperson of the Mines and Energy Parliamentary Portfolio Committee, what issues is your committee going to interrogate?
TM: First of all you must realise that everyone has a role to play in Zimbabwe, and as a parliamentary committee we have reviewed our work plan to try and prioritise issues of putting parastatals and all authorities under Mines and Energy to account to how resources have been used and whether they have generated revenue into the fiscus. We are going to look at the assets which they have, their value and whether they are underutilised. We are going to look at corruption, especially in the diamond mining sector, and we are going to bring over ministers to account.
ND: You once mentioned that (former President Robert) Mugabe can be called to appear before Parliament to give oral evidence on the missing $15 billion diamond revenue. Is that going to be implemented, and who else is set to appear before your committee on that issue?
TM: Yes, it was discussed in our committee that Mugabe should speak about it. He cannot divorce himself from that statement even if his spokesperson then, George Charamba said he was joking, we need to further interrogate the issue as a committee and gather oral evidence. It is not prosecution; it is about us accounting for the missing $15 billion. It is going to be a process and we have to ask where Mugabe got the figures from. We need to grill former Mines minister Walter Chidhakwa to talk about the operations of all the diamond mining companies in Marange. Former Finance minister Ignatius Chombo must appear to give oral evidence on how he authorised 300 soldiers to descend on Marange. Former Zimbabwe Republic Police Commissioner-General Augustine Chihuri must appear to talk about police mining ventures in Marange, and even former Defence minister Sydney Sekeramayi has to account for the army activities in diamond mining. Home Affairs minister Obert Mpofu has to account. We are also going to ask Lovemore Kurotwi to talk about the corruption which he alleged and reported to Mugabe and nothing was done about it. Lawyers like Farai Mutangamira also need to appear before Parliament because he represented diamond companies who paid him around $1 million to represent them, when government has its own lawyers.
ND: What other top bigwigs are set to appear before your committee pertaining to illicit energy deals?
TM: We are definitely going to call the former Energy minister Samuel Undenge to appear before the committee. He needs to tell us how some transactions were made. There are many allegations. As a committee we feel that institutions like the Zimbabwe Anti-Corruption Commission, the ZRP, and the Central Intelligence Organisation must give factual reports to the President and the right information, so that parastatals and government departments are put to account. There were issues of solar projects which drained taxpayers' money and we need to account for that money without interference from the executive. We are going to interrogate issues pertaining to the Dema Power project whose contract was given to Sakunda and there was a lot of fuel which was not accounted for. Approximately $15 million worth of duty-free fuel was going to Dema when the project has actually stopped, and we need to interrogate why the Statutory Instrument for duty-free fuel is still operational. People like Wicknell Chivayo will appear before the committee. He was supposed to have already appeared to give oral evidence but his wife was away giving birth, and so he will have to appear before Parliament on February 12.
ND: Is it not going to be a mammoth task for you to interrogate all issues of corruption in mining and energy sectors since you only have a few months to do that before the elections?
TM: No, it is not going to be a mammoth task because we have hit the ground running and have already summoned some ministers and parastatals to appear before the committee to give oral evidence. We are even considering to meet twice per week as a committee because of the backlog, and that as MPs and Parliament we must be known to have achieved something and put people and institutions to account. We should put closure to issues bedevilling the energy and mining sectors. The former President was removed through a constitutional process, and now we have to ensure that everybody abides by the Constitution. We are not witch-hunting but are playing our oversight role as MPs to promote accountability.
ND: Are you not scared for your life that you have to interrogate all those bigwigs in government and business?
TM: Even former chairperson of the Mines and Energy Portolio Committee, the late (Edward) Chindori Chininga's report on diamond mining still lives, even if he is dead. We are already working on the report. If you kill a person, you cannot kill records and his recommendations to the diamond sector are still relevant.
I actually want to applaud the ruling party for giving me the chairmanship of the Mines and Energy Portfolio Committee because it shows that they are determined to deal with corruption. I am not afraid for my life because even the current President is not safe. So, we need to do our job without fear. I would rather die saving my country. This is another Chimurenga and there is no revolution that has no casualties. No threats will stop me from doing my work.