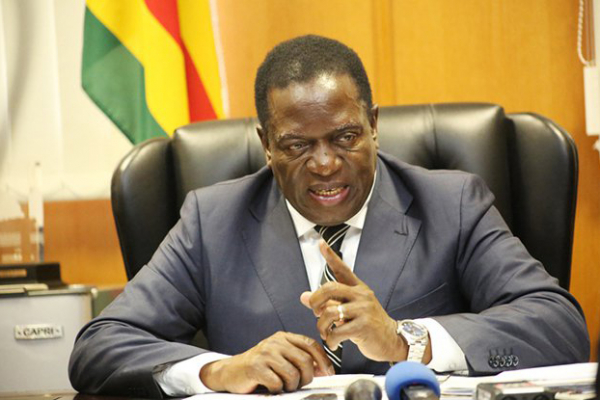 THE Tuesday meeting between President Emmerson Mnangagwa and vice-chancellors and principals of State universities and tertiary institutions was key to the country's new economic transformation trajectory, as it provided a platform to ensure our education system, is in sync with the obtaining environment.
The meeting was part of Mnangagwa's consultations with key stakeholders after taking over the reins as President on November 24 last year.
Universities have been on a mass enrolment exercise churning out thousands of graduates each year. These graduates join millions of job-seekers, who are finding the going tough in the harsh economic environment. Regrettably, these graduates have turned into vendors.
In 2016, scores of graduates demonstrated in the streets of Harare against non-availability of jobs.
Despite the high number of universities, Zimbabwe is lagging in research with tertiary institutions offering courses that are not in tandem with the changing economic and technological transformation.
It is trite to say the new path the Mnangagwa administration is advocating requires universities and tertiary institutions to think outside the box and offer solutions to the challenges besetting the economy.
Zimbabwe boasts of a high literacy rate, but there is nothing to show for it other than producing degreed students, who end up as loafers.
Despite Zimbabwe having several universities, whose main thrust is science and technology, these institutions have often been found wanting in producing ground-breaking innovations to benefit the economy.
Former Higher Education minister Jonathan Moyo's initiative – science, technology, engineering and mathematics (Stem) – should not be dumped because he is gone, but be taken as a springboard to create an industrially-relevant workforce to bolster economic recovery and development.
We commend Higher and Tertiary Education, Science and Technology Development secretary, Desire Sibanda, who last week warned that universities should have a competitive research system, that researches for government and industry to ensure an increase in the country's gross domestic product.
Sibanda said the country must leverage on its human resource base and educational institutions to process raw materials into finished products. In the same breath, government plans to establish innovation hubs at six universities.
We concur with him and hasten to add this should go beyond the rhetoric. Such a noble idea requires funding. What is required is for government to commit itself to the project by marshalling resources from domestic and external sources to realise that dream.
A country that does not invest in research will continue using Stone Age technology while other economies cruise in the 21st Century.
The starting point is to ensure that students, who come out of the Stem initiative, have a proper environment, where they engage in research.