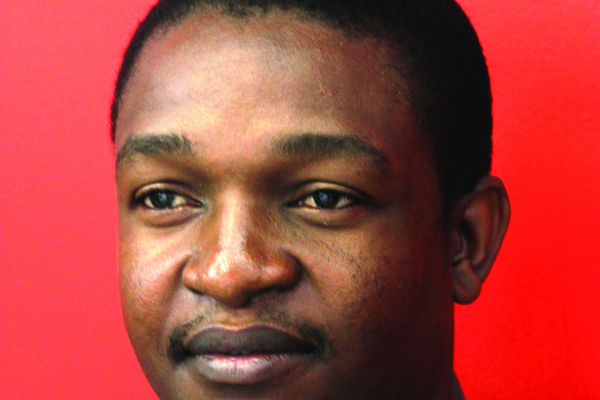 ND: You took over the reins at Zinawa from your father in 2012. Would you say you have been able to consolidate the Zinawa brand?
Phillip Chidavaenzi
PM: When I took over Zinawa in 2012, Zinawa was like a moving chariot and I was the only person who could break it. But I am happy it is still going strong. I managed to revive my father's songs in so far as airplay is concerned and also produced my own songs, which were well received.
ND: Before taking over, did your father show you the ropes?
PM: I was very close to my father and music brought us even closer. He taught me how to play the guitar and helped sharpen my vocals. He would also teach me how to handle myself and manage the music business.
During our spare time, he would take me to (Oliver) Mtukudzi, Simon Chimbetu and (Leonard) Zhakata's shows and would take that chance to teach and explain certain things to me.
I think he did this to help acquaint me with the industry and, indeed, helped me at a later stage when nature called me to lead Zinawa.
ND: Your father had a number of hit tracks such as Huya Titambe and Tozvireva Kunani. Would you say music lovers can pick up a song randomly that identifies withyou?
PM: Oh yes! Nesango, Runyararo, Emerina and the latest, Ngaikwane Changamire, are very popular songs and people request them on radio and during shows.
ND: In your album, Runyararo, you sound almost like your father. Don't you risk being swallowed up in his shadow?
PM: When we talk of nature, we talk of Godly things. When I started music, I had to be natural so that I create something that I can be identified with.
Unfortunately or fortunately, my music sounds almost like my father's. While people might think there is a possibility of being swallowed, I think it's very unlikely. The passion and desire to succeed drives me to work hard.
ND: You joined Zinawa as a backing vocalist in 2003. Would you say that your experience equipped you to take over the band, and in what ways?
PM: Joining Zinawa as a backing vocalist equipped me with the necessary experience, which I had to use to keep Zinawa going when I became the leader. I made friends with the other members, who would teach and share with me the experiences of the industry. I also gained confidence working with these experienced guys and when I applied myself fully, it helped everyone, including my father, to appreciate that I was the natural successor to him. He slowly started giving me the opportunity to sing some of the songs during live shows to test my capability.
ND: Why did you decide to take over the band in November 2011 after it had gone on a seven-year sabbatical?
PM: Taking over Zinawa when it had taken a seven-year sabbatical was not the best time to do so, but to do so was imperative. I had to do so because it was the time when Mike Mopo had decided to quit. He also believed that the time was ripe and I was ready to take over. I couldn't imagine my father's legacy going down the drain and I had come into the ring and fight for it.
ND: There are a number of offsprings, who have failed to maintain their fathers' music legacies. What do you think could be the reason for that?
PM: Music is a calling, passion and is also a business. You need to have the calling and passion to do the music. Without these, it becomes a wild goose chase. This is a business that we also need to take seriously. However, there are some factors that might have caused people to leave the industry. We have people, who had the calling but lacked support, especially during the early stages.
ND: Ndorerwa nesango is quite a painful, moving song. What inspired you to write it?
PM: When I wrote Nesango I had (in mind) the plight of children especially those raised by single mothers.
During my school days, I learnt with children, who didn't have birth certificates simply because their parents were divorced. It used to disturb me, especially when they couldn't write exams or continue with schooling.
One day I decided to put it in song.
ND: Many artistes complain about piracy. Has this also affected you and what measures have you taken to contain the damage?
PM: Piracy has destroyed the industry. It has affected artistes and I am not an exception. However, it's no use crying over spilt milk. Where there is a will there is always a way. I have decided to work hard, fight for brand visibility. Zinawa should become a big and well-known brand. After then we can start talking of income from partners, corporates and shows.
ND: Recently, the minister of arts said artistes shouldn't be "cry babies" but find innovative ways to beat challenges like piracy. What would say to this in light of your experiences?
PM: While it is our duty as artists to work hard and find ways to support our businesses, I also think it is important for the government to help us in any way possible.
It doesn't have to be financial or material, but formulating policies that enhance our working conditions.
ND: Would you say your music career has paid dividends?
PM: Although I have had a fair share of the cake in the music industry, I believe there is still a long way to go. I still have to work hard for my music to really pay dividends but God willing we will get there soon.
ND: Your last words?
PM: I would like to thank the media, our partners and fans for the moral and material support that you have so far given us. Together we must keep Zinawa music a successful universal force. Thank you.