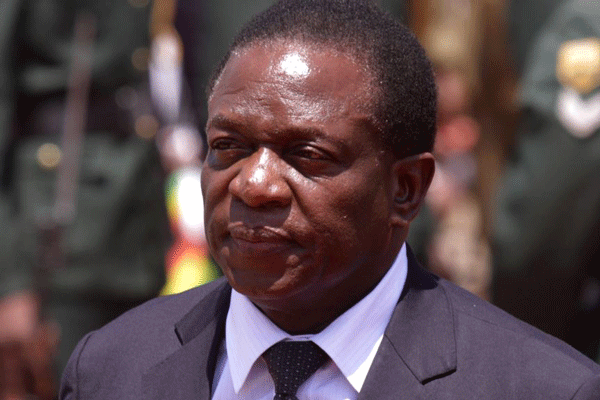 BULAWAYO-BASED founder and leader of the Eagle Life Assembly Church, Blessing Chiza, has predicted peaceful elections this year, adding that Asian and European investors would flood the market and turn around the economy.
BY SILAS NKALA
In one of his 27 prophecies released on New Year's Eve, Chiza said: "I see peaceful handling of elections in 2018, but they shall be hotly contested. There will be serious contests albeit peaceful. There will be few political disturbances during the elections, but it will be peaceful… It will be of God and not of man … bodies will declare the elections as the most peaceful and fair."
Previous elections have been marred by politically-motivated violence, which saw many opposition members losing their lives and property.
Opposition parties and civil society have, in previous elections, accused Zanu PF of voter intimidation and are lobbying for electoral reforms ahead of general elections this year.
President Emmerson Mnangagwa has pledged that his government will ensure that the elections are "credible, free and fair".
Chiza said Zimbabwe will be recognised by the European Union, United Nations, African Union, Commonwealth and powerful world economic organisations such as the International Monetary Fund and World Bank.
He said two major doors would open for Zimbabwe and they would bring economic transformation.
"One is in Asia and another one is in Europe. These two doors will practically open and they will cause the Zimbabwean people to smile," he said.
In another prophecy, Chiza said Mnangagwa could win the polls if he frequents churches.
"This 2018 elections season, God is saying to Mnangagwa, if he seriously wants to win these elections, he must continue visiting churches for favour and prayer so that he can win the elections, 'as the church is the one I have given the ballot in the spirit', by visiting churches, power shall be established. That is the condition, it is an if." Chiza said Zimbabweans in the diaspora will soon be trooping back home.
"I hear voices of people in the spirit saying let's go back to our country, it has been visited by bread. Whites and blacks are going to come back to Zimbabwe and bread is metaphoric for provision," he said.
Chiza also predicted a possible war between America and North Korea, an earthquake in the Philippines and death of an honoured person in the United Kingdom.
Prophetic Healing and Deliverance Ministries leader, Walter Magaya also predicted an economic turnaround.