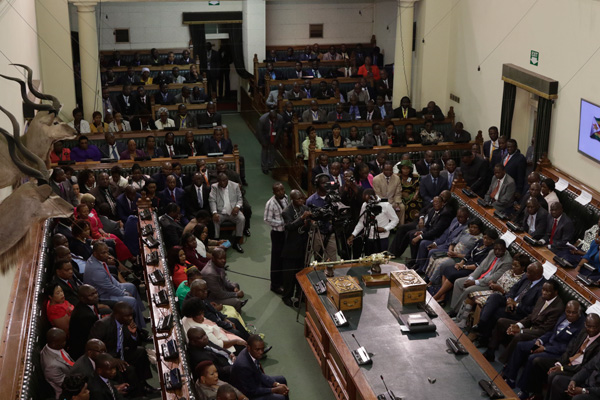 PARLIAMENT yesterday ratified two labour protocols which, if implemented, will end forced labour and exploitation, and strengthen labour, government and business negotiations.
by VENERANDA LANGA
Labour and Social Welfare minister Petronella Kagonye brought the Sadc Protocol on Employment and Labour and the International Labour Organisation (ILO) Protocol to the National Assembly for ratification.
On the ILO protocol, Kagonye said it will deal with issues of forced labour whose indicators usually come in the form of physical and sexual abuse, intimidation and threats, withholding wages to workers and other vices.
"In Zimbabwe, forced labour now takes on board trafficking in persons and sex exploitation, and there is indeed an increase in the number of workers who are in enforced compulsory work in the private economy, especially migrants," Kagonye said.
"People who lack knowledge of local languages or laws are the most vulnerable to abuse and more often find themselves in forced labour." Chairperson of the Parliamentary Portfolio Committee on Labour Magna Mudyiwa said statistics revealed that in 2017 there were about 24, 9 million people in the world who fell victim to forced labour. ILO statistics also show that the illicit labour market generates around $180 billion per year.
Mudyiwa said there is need to impose 19-year mandatory sentences of imprisonment on those found engaging in enforced labour.
Southerton MP Gift Chimanikire said while the two protocols were imperative for ratification, government must take seriously the welfare of migrant workers from Mozambique, Zambia and Malawi, who have immensely contributed to the development of Zimbabwe yet were still being referred to as aliens.
Hatfield MP Tapiwa Mashakada said there was need for harmonisation of the Labour Act to ensure the public and private sectors have one labour law.