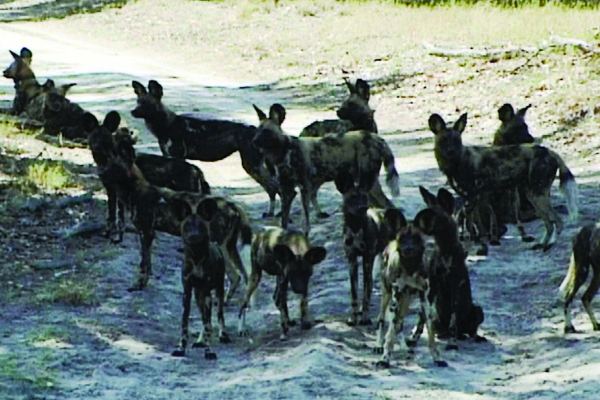 With over 350 different species of birdlife flying around the Lower Zambezi National Park, you are bound to witness a wide range of magnificent birds during your stay at Zambezi Grande.
zambezigrande.com
The Zambezi Valley is one of the top destinations year-round for birders, with so many opportunities for sightings of rare, endemic and near endemic birds. The wet months between November and April are the best time to venture out as this is when the migrant birds settle in and many birds are in breeding plumage. The dryer months between May and November are better for viewing the more general wildlife Zambia has to offer.
With the variety of activities on offer at Zambezi Grande you are bound to make many bird sightings, whether you are on a game drive, safari walk, or even taking a boat ride down the Zambezi River. Along these riverbanks and sandbanks, you can find some of the resident birds and the migrant birds that call Zambia their home.
Scientifically named the Lycaon pictus, meaning "painted wolf-like animal". the African wild dog is definitely a must-see when travelling around Africa.
Africa's wild dog is slowly being pushed closer and closer to extinction, making these sightings rarer by the day. Many have been wiped about by the destruction of their homes and natural habitat, by diseases like rabies and "canine distemper" which can be caught from domestic animals, as well as some of the human population who view them as pests.
The presence of the Wild Dog in any environment suggests that an ecosystem is healthy – conservation goes hand in hand with the survival of many other animals who call the same ecosystem their home, as well as the survival of the land. This makes the Wild Dog a 'flagship species.'
Wild Dogs are very well-known for their incredibly strong family bonds; they look after their pups and the sick, and depend a lot on each other for survival. If you are lucky enough to witness their interaction with a new litter, you are bound to see the peaceful and co-operative behaviour amongst the entire pack.
The pups of Wild Dogs are born every year usually between the months of March and June. A litter could amount to as many as 16, and they can live for up to 10 years, but sadly not all will make it. Wild Dogs used to be present across sub-Saharan African, from East to West and all the way down to the bottom of South Africa.
Today, you would be lucky to spot Wild Dogs in West and Central Africa, as most can be found in southern and south-eastern Africa. However, packs are now rather isolated from each other.
We hope that your stay at Zambezi Grande offers you more insight into these fascinating animals, and how they pose no threat to us humans if we just let them be.
The Angola pitta, one of Africa's most sought-after birds, can be found in the Lower Zambezi National Park during the wet season. May different species of Kingfisher as well as Eagles can be spotted flying around Zambezi Grande. You may also spot some heron, stork, bee-eaters, egrets, darters and many, many more.
Whether these birds are perched along the riverbanks or high up in the tree's, your Guide will point them out to you. Zambezi Grande has the largest list of bird sightings so don't forget to keep your eyes peeled. You will also spot our big game and gentle giants that will be strolling around.
And you won't want to miss a thing.