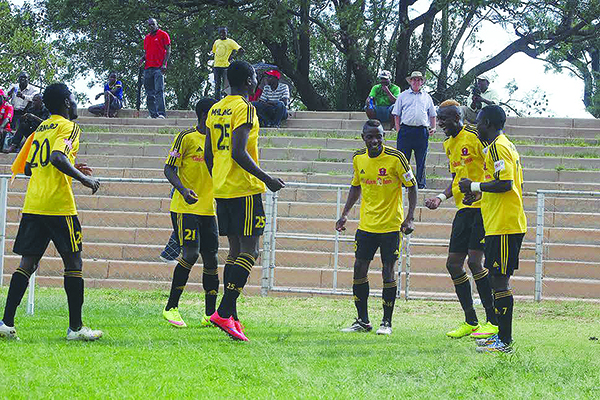 CHICKEN Inn are assessing veteran midfielder, Simon Munawa, whom they could sign after the Gamecocks play an international friendly match against Zambian football giants Zanaco at Luveve Stadium on Friday.
FORTUNE MBELE
Munawa (30) was not offered a new deal at Highlanders following the expiry of his contract at the end of last month.
Erick Mudzingwa, who was also frozen out by new coach Madinda Ndlovu, has settled for Bulawayo City where he signed a one-year contract.
The duo trained with Bulawayo City last week, but Munawa has since moved base to Chicken Inn, where he is under assessment from coaches Joey Antipas and Prince Matore, who have made a return to the former league champions after a short stint in South Africa.
Chicken Inn spokesperson, Tavengwa Hara confirmed Munawa's presence at the club.
"He (Munawa) is being assessed by the coaches and they will only be able to make a decision on him after the friendly match against Zanaco on Friday. On Monday next week we also have a training match against Nkana FC at the same venue," he said.
Munawa and Mudzingwa were sidelined by Highlanders together with striker Nhlanhla Ndlovu, who has also been grabbed by Bulawayo City.
Tendai Ngulube, Allen Gahadzikwa and Ralph Matema were also shut out at Highlanders, while foreigners Yves Ebabali and Tambwe Kalunga had their contracts terminated by mutual agreement.
Munawa, who charmed former Highlanders coach, Dutchman Erol Akbay, scored important goals for the club and was the team's top scorer for the 2017 season, with seven goals.
Sources say Chicken Inn are also eyeing the return of striker, Michelle Katsvairo, who was released by South African giants Kaizer Chiefs last week.