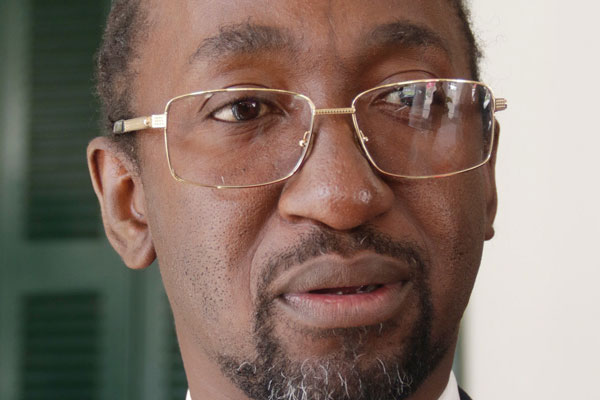 Patrick Zhuwao, former President Robert Mugabe's nephew, has warned President Emmerson Mnangagwa that his tenure in office would end in the ballot box this year, as his rivals were regrouping to vote him out.
BY Everson Mushava
The former Labour and Social welfare minister made the claims in a lengthy article on Saturday titled, The Zhuwao Brief Reloaded – #2018Resistance.
Zhuwao said 2018 will be a year of resistance against Mnangagwa and his military allies, warning a lot of aggrieved soldiers, persecuted Zanu PF members, ex-Rhodesians and members from opposition parties, who initially supported "the coup" hoping to get a share of the spoils, but now felt used, would vent their anger in the ballot box against the "current coup" in elections scheduled for this year.
"The Zimbabwean political environment is increasingly becoming ripe for straight-thinking and progressive Zimbabweans to come together in forming movements that advocate for the values enshrined in the Constitution, most notably the preamble and founding provisions set out in Chapter One with specific reference to Section 2 on the supremacy of the Constitution and section three on founding values and principles," he wrote.
Mugabe resigned over a month ago after spending a week under military siege spearheaded by the former Commander of the Zimbabwe Defence Forces and now Vice-President, Constantino Chiwenga, to pave way for Mnangagwa's ascendancy. This forced many G40 stalwarts, who include Zhuwao, former Higher Education minister Jonathan Moyo, former Local Government minister Saviour Kasukuwere to flee the country, while those who remained behind have been arbitrarily arrested on corruption allegations.
But Zhuwao, without giving evidence for his claims, said the arrests of G40 members were a sign that the "coup conspirators and terrorist junta" have been shaken by their rejection by the majority of Zanu PF population and were frantically scuttling the rebirth of the faction, through intimidation and arbitrary arrests.
"Such efforts will be met with an even more determined resolve for #2018Resistance," Zhuwao said, adding he was ready to support any effort that "restores Zimbabweans' infringed civil rights, liberties and democracy that has been stolen and plundered by the coup conspirators and terrorising junta".
"These robber pirates threatened and have actually unleashed a reign of terror, extreme violence and disinformation for the purposes of self-serving and parochial individual interests totally devoid of the national interest.
"The military personnel that engaged in the illegal, unconstitutional and treasonous Operation Restore Legacy were authorised to keep, as spoils of robbery and piracy, whatever money, gold and diamonds that they came across.
There were no such spoils of robbery and piracy.
"What is in effect happening is that cash resources are being commandeered from the Reserve Bank of Zimbabwe ostensibly for 'operations', but in reality to appease restless elements, who did not get the expected, but non-existent spoils of robbery and piracy.
"This is made worse by the fact that disbursements of these commandeered resources is being done on a kinsmanship basis. Those that are not part of the inner circle and clique are also becoming part of the #2018Resistance movement."