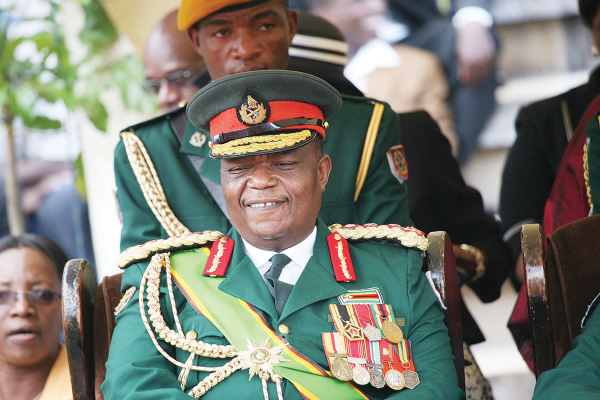 Legislators yesterday stampeded to congratulate recently-appointed Vice-President Constantino Chiwenga and Foreign Affairs minister Sibusiso Moyo, who made their maiden appearance in the National Assembly.
BY VENERANDA LANGA
Mabvuku-Tafara MP James Maridadi (MDC-T) complained to National Assembly Speaker Jacob Mudenda that the congratulations, mostly targeted at Chiwenga, were disrupting debate on a motion on the high cost of sanitary wear which was being presented by MDC legislator Priscilla Misihairabwi-Mushonga.
"Mr Speaker, the VP and the Foreign Affairs minister are in Parliament to listen to proceedings and I urge Zanu PF MPs who want to congratulate him to do it elsewhere because I do not see the reason why there is excitement now yet some of them are the criminals that were around former President Robert Mugabe," Maridadi said. Mudenda then asked Maridadi to withdraw the last part of his words, referring to criminals, which he did.
The stampede to congratulate Chiwenga began during a motion by Finance minister Patrick Chinamasa to reinstate Auditor-General (AG) Mildred Chiri for a further term in office backdated to February 25, 2017.
Speaker after speaker debating on the Chiri motion began by congratulating Chiwenga. They were also at the same time praising Chiri for exposing "criminals" in government, a term which was widely used during Operation Restore Order which removed Mugabe from office
Chinamasa said the reinstatement of Chiri was in line with section 310 (1) of the Constitution which stipulates that the AG must be appointed by the President with the endorsement of Parliament.
Chairperson of the Public Accounts Committee Paurina Mpariwa said Chiri had done women proud by exposing corruption in government without fear or favour.