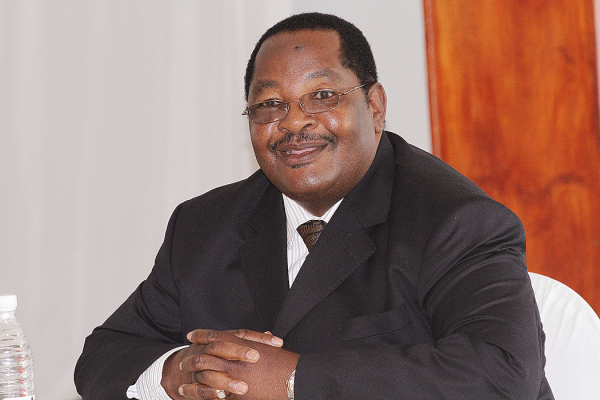 THE military and security sector is reportedly on high alert amid fears that G40 elements could be regrouping outside the country to counter the military intervention which saw ex-President Robert Mugabe lose power to his former deputy Emmerson Mnangagwa.
BY BLESSED MHLANGA
Home Affairs minister Obert Mpofu said Zimbabweans would not allow a situation where the country would descend to chaos and would instead defend their independence, in response to former Higher Education minister Jonathan Moyo, who warned of bloodshed if what he described as an illegitimate government was allowed to continue.
"If we could deal with a vicious enemy like the Rhodesian regime, what can stop us from dealing with the renegades who may want to destabilise our peace and stability?
"We are not a banana republic.
"We are a democratic country with a formidable security services sector and we cannot allow people to destabilise our peace. "We may have our differences, but if people start contemplating causing chaos through destabilising our peace, then they will face the wrath of our security sector, but not only of our security sector, but of the patriotic Zimbabweans."
Moyo at the weekend warned that Zimbabwe risked descending into "another Somalia" if Mnangagwa's government was not removed, remarks that some have interpreted to mean that he was threatening to unleash violence.
However, in the same interview with Reuters, Moyo said he believed in "the rule of law than be feared that if people don't agree with me, I will unleash the tanks", which contradicts the interpretation that he was threatening violence.
Mpofu maintained that there was no risk of bloodshed, as Zimbabweans were wise and unwilling to engage in violence.
"This can only be said by people who deliberately ignore the reality of the Zimbabwean people in terms of defending their hard-won independence from people who are not patriotic, people who survive on instability, our people are united no matter which part of the country they come from and will resist any divisive elements from any quarter," he said.
War veterans spokesperson Douglas Mahiya said Moyo's warning of bloodshed in the country should not be taken lightly.
"We are aware that this G40 cabal was corrupt and they stole large amounts of money from the country. It is not unimaginable that using that loot they could be raising an army of mercenaries, which might come to destabilise our peace, so our security forces must be on high alert to deal with these people," he said.
MDC-T spokesperson Obert Gutu dismissed Moyo, but said the threat of G40 hiring mercenaries was real.
"It's possible because one cannot be so sure of a bloodbath when they are not planning anything, but mercenaries don't come cheap and last time I checked, Jonathan Moyo is anything but a wealthy man," he said.
Zanu PF chairperson Oppah Muchinguri referred questions to spokesperson Simon Khaya Moyo, who was not reachable.