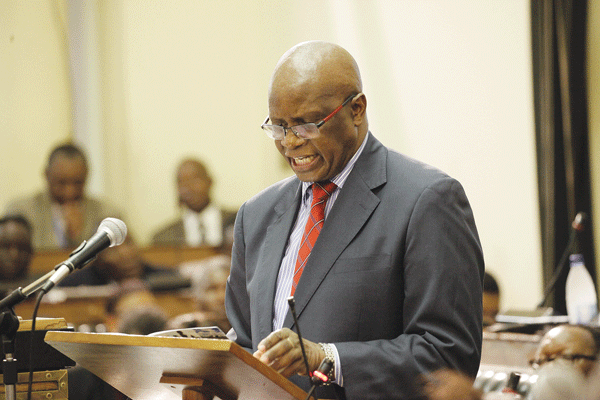 Nketa Emganwini Member of Parliament, Phelela Masuku has slammed Finance minister Patrick Chinamasa for developing cold feet in the implementation of devolution of power.
BY NIZBERT MOYO
He said Chinamasa, who argued that devolution is expensive to implement, was in breach of the Constitution of Zimbabwe. Masuku said this during a constituency feedback meeting at Mgiqika Primary School in Bulawayo at the weekend, where he was briefing constituents on various issues, among them the national budget.
"The delay in the implementation of devolution of power has led to too much congestion in Harare, which was developing faster than other provinces," he said.
Masuku said MPs had advised Chinamasa to give priority to the ailing health sector in the national budget.
Residents raised their concern over the government's inaction on illegal money dealers popularly known as osiphatheleni, whom they claim are contributing towards the crippling cash shortages.
But Masuku said a survey had revealed that money, which osiphatheleni are in possession of, is too little, hence, has little impact. "The problem that is fuelling the cash crisis is failure by the government to balance the financial situation," he said.
"Plastic money is just pushing figures into the banks, which are not supported by hard cash. The bond notes, which people were made to believe were export incentives, are now the actual currency and the lack of interest on deposits has led to lack of confidence in the banking sector.
"The country should have its own currency and interest rates charged on depositors must fall."
Masuku advised residents to register to vote between January 25 and 27 in Nketa.