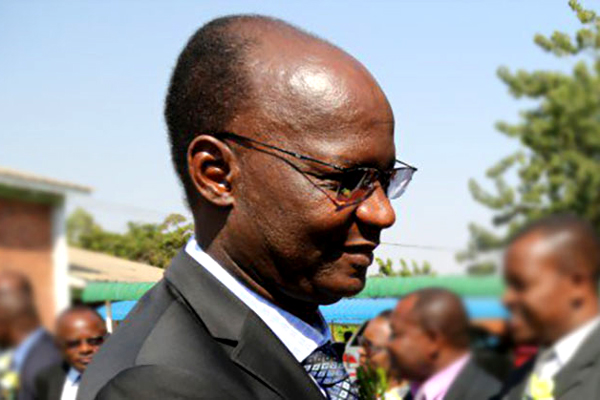 FORMER Higher Education minister Jonathan Moyo's arrogance, self-righteousness and paternalistic attitude can only be described as nauseating, if the things he said during his recent interview with BBC's Zeinab Badawi on HARDtalk really came from his heart.
Clearly, Moyo cannot apportion himself the role of speaking on behalf of Zimbabweans, whom he claimed have been asking about the whereabouts of former President Robert Mugabe. If the former Cabinet minister is not delusional, then God forbid.
Perhaps the professor must be forgiven for failing to appreciate what the majority of ordinary Zimbabweans went through under Mugabe because his proximity to the former Head of State made it impossible for him to partake of their pain.
If anything, Zimbabweans are happy to have Mugabe out of the way, even if tangible results of the change of guard are yet to be felt. Of course, there is potential for far-reaching economic changes which cannot be felt in such a short space of time, especially so because it took decades to drag us into these doldrums.
There is no way Zimbabweans who poured out onto the streets to celebrate Mugabe's ouster can now be said to be concerned about the soon-to-be 94-year-old geriatric, who had long overstayed his welcome as State President. It is regrettable that Moyo, who was all course with Mugabe, never really realised the amount of hurt their administration caused on the majority of Zimbabweans.
Moyo should be reminded that ordinary Zimbabweans have aspirations that have to be fulfilled. Yet, the majority had their aspirations deferred because of Mugabe, his wife Grace, Moyo and their senseless acolytes in the previous Zanu PF regime.
Not that we hold any brief for the new Zanu PF regime, but Zimbabweans are generally optimistic whatever happened, good can come out. As the country waits for the forthcoming elections, the majority can do with the current regime no matter how painstakingly the change may be coming, because Mugabe had become the biggest stumbling block. The new regime should also know that the people are watching. If they are willing to change, why should Zimbabweans hunger for Mugabe? We have a life after all. Moyo should not try to drag everyone into his losing cause.
Being the academic that he is, Moyo should have known that he was fighting a lone battle and lost cause given that the international community has tentatively given the nod to the new leadership. The best he can do for himself is to crawl back into his shell and lick his rather deep wounds in the privacy of his hideout — wherever that may be!
Zimbabweans, who had become used to the toxic politics spearheaded by the vitriolic and divisive former First Lady Grace Mugabe, can now enjoy a breath of fresh air as the new President Emmerson Mnangagwa is working towards cleaning up the mess by driving the message that your political opponent is not an enemy that must be killed.
There is need to bring that sanity, something that would never have happened under Mugabe, who only paid lip service to political tolerance while his troops and foot soldiers butchered opposition party supporters.
Moyo and his ilk must wake up and smell the coffee! Zimbabweans are tired of the scorned Moyo and his ilk's repulsive gibberish!