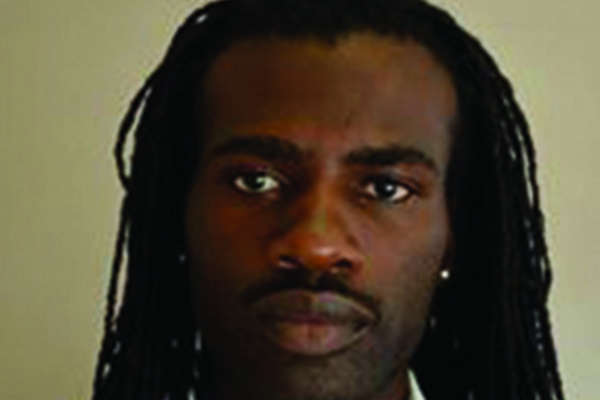 SITTING on a single bed, of a makeshift room in an unfinished two-bedroomed house, Robson Kaitano is a dejected man.
By Jairos Saunyama
He is battling an ailment that has grounded him in rural Chizanga Village, Goromonzi. The lanky artiste prays that one day God will restore his health, so that he can fend for himself.
This is the predicament of the top sungura artiste, who made headlines in the 1980s, when he said he mentored the likes of Nicholas Zakaria, now renowned as the "Senior Lecturer", as he also mentored several other sungura musicians.
Today, the 63-year-old is grounded in abject poverty with ill-health taking a toll on him, leaving only his disabled aunt, Monica Vhinyu (71), to care for him.
After spending 14 years as a resident disc jockey at Takarangana Nightclub in Gweru, Kaitano, who together with renowned yester-year sungura musician, Shepherd Chinyani, formed the Green Mangoes band, retraced his steps to his roots and joined the Vhinyu family.
"I am not feeling well. I came here (Goromonzi) about four years ago after I fell ill," Kaitano, who struggles to walk, said. As part of the Green Mangoes, Kaitano also worked with rhythm guitarist, Chess Chinyama.
He said he met Zakaria at a farm in Mazowe and claimed to have taught the veteran artiste how to play the lead guitar.
"We were at Beregon Estate in Mazowe around 1977. We used to perform at Karam Bottle Store. He (Zakaria) used to come to Karam with his bicycle selling sugarcane from a nearby farm. He was so eager to learn the guitar and he made his own banjo before he approached me to teach him. I taught him and we played alongside the late Smart Chareka," Kaitano said.
He said he used to meet the Senior Lecturer when he performed in Gweru. Kaitano said since he became grounded, none of the artistes he worked with in the past have visited him.
Following the disbanding of Green Mangoes, Kaitano went to Macheke and formed The Hard Spirits Crew.
The group comprised of Jasper Madede, Suprene Makamu and the late Lovemore Vheremu.
They left for Gweru, where they played in night clubs before the group folded, resulting in Kaitano becoming a DJ.
The Hard Spirits are known for the tracks Deredzai Pfuma, Tambai Kongonya, Kumawere and Kuseni Seni.
Zakaria confirmed he worked with Kaitano, although he said he could already play the guitar when they first met.
"It is true that sometime around 1975, we used to perform together with Kaitano at a farm in Mazowe. We had our own group but it split when he (Kaitano) moved to Marondera,where he formed another group before going to Gweru. He made some hits in Gweru. At one point I met him in Gweru and even told him to join me after realising that all was not well," Zakaria said.
"I heard of his ailment and I am in the process of mobilising others, so we can visit him and see how best we can assist."
Chinyani admitted Kaitano mentored him and Zakaria, describing the musician as one of the pioneers of sungura music in Zimbabwe.
"He is my senior in this game and he should be honoured for that. Kaitano, Zakaria and I did a lot in shaping this genre. I pray that a gala be held, so that we can raise some money for him," he said.
Kaitano's aunt, who lost her left leg in 1985, following a traffic accident, said she is taking care of him despite her inhibiting physical condition.
She appealed for assistance in the form of food and medical care, saying her ailing husband, Samson's $60 monthly pension was not enough.
"I have been living with him for four years now. I am also assisted by my children at times, but the burden is too much. My husband is also ill and, with my condition, I do the washing, cooking and make sure that the two men are looked after," she said.
Vhinyu revealed that sometime last year, National FM DJ Rabson Umali, popularly known as The National Driver, together with some listeners visited Kaitano and donated groceries, clothes and some money.
Kaitano has five children, two of them in neighbouring South Africa.
Although Kaitano keeps pictures of yester-year, which starkly show that he is now a pale shadow of his former self, with age, poverty and sickness having taken a toll on him.
Today, Kaitano has nothing to show for his glorious music career except a Zimbabwe Music Rights Association membership card stashed in his wallet