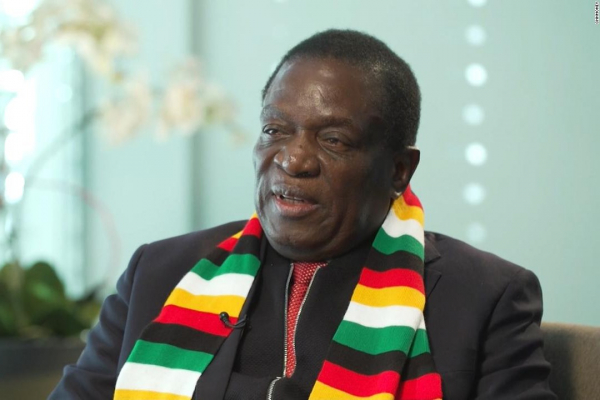 THE Zimbabwe Stock Exchange (ZSE) market capitalisation has been trading below $9 billion since January 12, as companies continue to show caution over the new political dispensation in the country.
BY TATIRA ZWINOIRA
As of the end of yesterday's trading, the market cap on the ZSE was $8 656 672 679, up from the $8 648 322 612 last Friday. Two months ago, the market cap had breached the $15 billion mark.
In an interview yesterday, Stockbrokers' Association of Zimbabwe (SAZ) vice-chairperson, Arnold Dhlamini said investors were repositioning their business in light of the new dispensation, with a wait-and-see attitude.
"For now, I would say it is natural (time of the year), but I would also say the biggest contribution has been the change in government," he said.
"A lot of people are now re-projecting their budgets and changing all sorts of things trying to read into the new sort dispensation so as to read into the new narrative that is now coming out. A lot of budgets are now changing. Projections were based on different assumptions but now those assumptions have been put aside."
Since President Emmerson Mnangagwa was sworn in as the country's leader on November 24, 2017, the stock market has continued to decline and remains stagnant at low levels, as investors have remained sceptical over Mnangagwa's promises for reforms.
That month saw the main bourse lose over $5 billion with heavy counters such as Delta Corporation losing $2,37 billion, Econet Wireless $1,551 billion and Old Mutual losing $335,44 million on the ZSE.
Despite a myriad of promises made by Mnangagwa to try and lure investors, the main bourse has failed to recoup its former glory.
Analysts point to investors waiting for those promises to be translated into the corresponding legislation and after the national elections.
However, not all is gloomy, as Dhlamini predicts the market to start peaking in mid-February.
"We should see more buying coming back to align to the new narrative as well. But I think the biggest drive will be Delta (Delta Corporation), who reported a good trading update. So naturally Delta and Econet are epicentres of the market. So you will find the effect on most of the counters should start seeing Econet, Innscor, Padenga and Seed Co starting to also go up," he said. Dhlamini said SAZ expected a big bump in the main bourse and called this season "the buying season" for those wishing to make returns.
"So this drop is the natural January feel, but also in there is a concoction of people trying to realign themselves to the new narratives on the budget," he added.