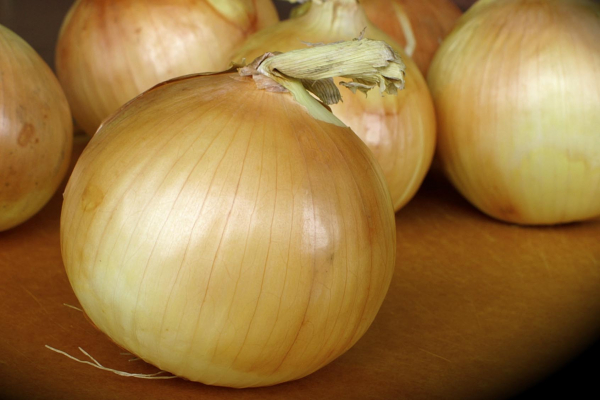 SMUGGLING of onion and apples from South Africa is depriving the fiscus of millions of dollars worth of potential tax revenue, the Fresh Produce Marketers' Association of Zimbabwe has said.
BY FIDELITY MHLANGA
Fresh Produce Marketers' Association of Zimbabwe vice-chairperson, Godwin Mushori said most formal businesses in the fresh produce sector were struggling to stay afloat due to serious viability challenges. He said the businesses cannot cover their costs due to shrinking volumes caused by unfair competition from informal traders, who have unfair advantage by under-invoicing at the border post.
"Currently, the manner in which production, importation and marketing of fresh produce, particularly apples and onions, is creating an uneven playing field and prejudicing the fiscus," Mushori told stakeholders at a consultation workshop on strategies to revive the horticulture sector on Wednesday.
The government has put a 25% surtax on apples and onions to protect the local industry. However, the country does not produce enough apples to satisfy local demand.
"The 25% surtax has resulted in loss of revenue to central government because the informal traders do not pay taxes, as they transact on a cash basis. The 25% surtax motivates traders to take the risk of smuggling with an estimated 32 000 tonnes of apples coming through the border at a value of about $35,2 million. The government is being prejudiced of 25% of this value," Mushori said.
The country produces at least 4 000 tonnes of apples against a demand of 35 000 tonnes.
Mushori said while registered companies pay the full 25% of the invoice value and meet other statutory obligations, informal traders do not pay the surtax and other obligations.
"There is unhygienic importation of apples in unrefrigerated trucks in contravention of the regulations on importation of apples, which require apples to be transported in refrigerated trucks to maintain quality and hygienic conditions," he said.
On onion, Mushori said while the association had been advised that no import permits were being issued, all the onion on the market from end of March last year to date are imports from South Africa.
The average monthly consumption is about 1 700 tonnes.
Onion is seasonal crop and there is no meaningful local production during off season, that is from March to end of August.
Mushori said formal businesses were sometimes left with little choice, but to source onion from these importers at a premium, leading to exorbitant prices to the consumer.
For instance, onion landed at between $5 and $7 per 10kg pocket depending on grade and quality.
"The wholesaler is buying these onions from runners for between $15 and $25 per 10 kg pocket. The retailers are selling the same onion at $3 to $3,50 per kg. All the formal businesses in the sector are not importing because they land the product at a higher cost than obtaining from the runners," he said.
Mushori said the surtax continues to weigh heavily on the viability of formal companies because apples and onion combined makes up to 40% of the turnover of any business in that sector.
Over 800 outgrower schemes exist with some of them involved in exports through the fresh produce companies.
Agricultural Marketing Authority acting chief executive officer Nancy Zitsanza said macadamia farmers were fretting over disincentives associated with the cultivation of the crop.
"In the interface we had with macadamia farmers in Chipinge, they indicated that the value added tax on macadamia is a disincentive, as we compare with other agriculture products. It is those incentives that we should look at closely and make sure they are removed," she said.