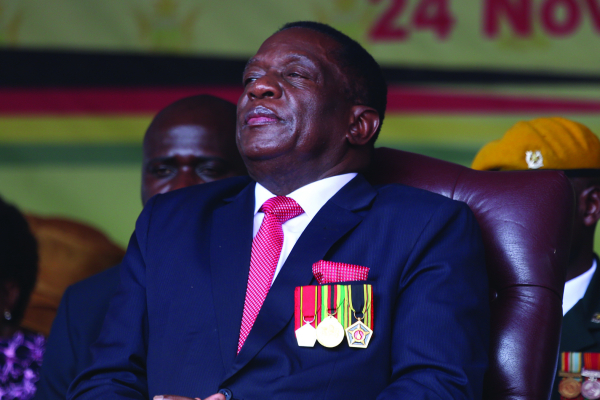 Acting MDC-T president Elias Mudzuri yesterday visited his party's three incarcerated activists at Chikurubi Maximum Security Prison, amid hope that President Emmerson Mnangagwa's government would review and extend leniency on the trio's fluid cases.
BY TINOTENDA MUNYUKWI
The activists — Yvonne Musarurwa, Tungamirai Madzokere and Last Maengahama — were slapped with 20-year jail sentences by Justice Chinembiri Bhunu in 2016, with a consequent appeal on their conviction rendered invalid last year.
The activists were charged with the murder of police inspector Petros Mutedza during disturbances in Glen View in 2011.
Speaking to journalists on the sidelines of the visit, Mudzuri said his party maintained that the three were convicted on political grounds.
Mudzuri cited the joint protest held in November last year when opposition parties sided with Zanu PF in the removal of then President Robert Mugabe from power as leverage.
"We have taken a move to ask government to consider these as political prisoners, for we strongly believe that their arrest was more political than, in actual fact, being a committed crime.
"We have not yet finalised the case with government, but we walked together as Zanu PF and MDC to remove Mugabe and we believe that it will be a very small gesture to release these youngsters who have had their life taken away for so long," Mudzuri said.
Turning to the coming elections, Mudzuri said as a party, they were going to approach the Zimbabwe Electoral Commission and the Ministry of Justice to have all prisoners, including political prisoners, allowed to exercise their right to vote.