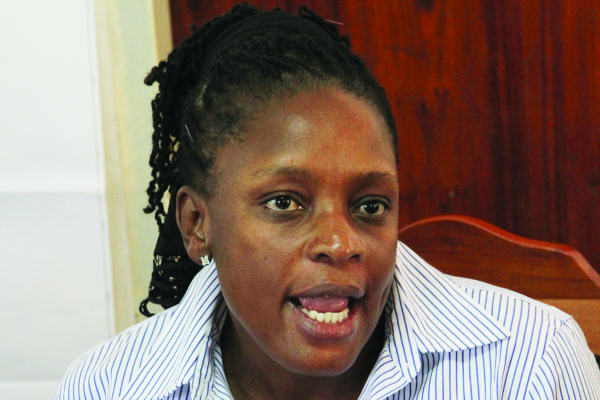 MDC legislator Priscilla Misihairabwi-Mushonga yesterday brought menstrual cups and tampoons into the National Assembly to illustrate the need for provision of free sanitary wear for girls as the new school year begins.
by VENERANDA LANGA
The MP introduced a motion on the high cost of sanitary wear.
She implored Vice-President Constantino Chiwenga and Finance minister Patrick Chinamasa to listen to her debate as she illustrated how sanitary wear was expensive resulting in many girls skipping school days because they have nothing to put on during menstrual cycles.
"The cost has just gone up with a box of 10 tampoons costing around $4,60," Misihairabwi-Mushonga said. "If one has a heavy flow of blood, they need 5 boxes, which might cost them $20 for one menstrual cycle, while cotton wool and pads have also gone up."
She added: "We need to agree as Parliament that the allocation of foreign currency to companies producing sanitary wear should be a priority because women do not choose to menstruate and girls do miss school every month because they have nothing to put on."
Misihairabwi-Mushonga said after putting pressure on the Finance ministry in 2017 to put a rebate to facilitate producers to bring in raw materials to manufacture sanitary wear, they were able to ensure Zimbabwe's sole producer of sanitary wear, Farai, got $136 000 foreign currency to avert its closure.
"Sanitary wear should be on the number one list of companies that need foreign currency. About 52% of the population are women and every day 40% of those women are menstruating whether they like it or not and so the issue of sanitary wear must be a priority," she said.
The MP then gave a verbal description of how a menstrual cup is used and she displayed one in Parliament, telling the House that it is one of the latest innovations which costs $15 per cup in Zimbabwe.