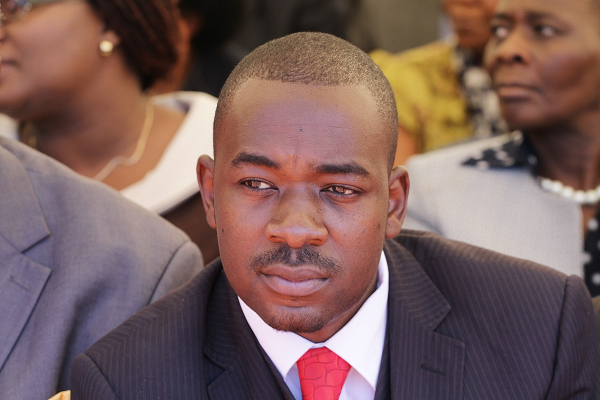 THE Morgan Tsvangirai-led MDC Alliance has extended an olive branch to the other opposition coalition groups — People's Rainbow Coalition led by Joice Mujuru and Elton Mangoma's Coalition for Democrats — to come on board and form a broad grand coalition before the end of next month and contest the upcoming election under one umbrella body.
BY XOLISANI NCUBE
The call was made by MDC-T vice-president, Nelson Chamisa at an MDC Alliance campaign rally in Epworth yesterday.
"The president (Tsvangirai) travelled throughout the country and met various stakeholders from traditional leaders, church leaders to opinion leaders and so on and so forth. They all told him that we must come together. We are here as an alliance," he said.
"Let me tell you, the MDC Alliance is not an option for us, but the only thing to do. We are actually of the view that we should have a grand coalition with people like Mujuru. She should bring what she has to the table. Mangoma should also bring what he has to the table and we take it from there."
MDC Alliance is currently on a mobilisation drive, although it is battling internal fissures triggered by Tsvangirai's ill-health.
People's Democratic Party leader, Tendai Biti told supporters at the poorly-attended rally that Tsvangirai remained their presidential candidate despite growing calls for him to step down on health grounds.
NewsDay has gathered that much of the resistance to Tsvangirai's candidature is coming from his top lieutenants in the MDC-T. "We have moved from the politics of individuals to team work. Tsvangirai remains our president and leader. We are working together as a team because we no longer believe in the big man mentality. This is a shared journey for all Zimbabweans," Biti said.
Other notable MDC Alliance officials at the rally were MDC-T acting president Elias Mudzuri, MDC vice-president Edwin Mushoriwa, Transform Zimbabwe leader Jacob Ngarivhume and Zimbabwe People First's Agrippa Mutambara, among others.
From the MDC-T side, vice-president Thokozani Khupe, secretary-general Douglas Mwonzora and treasurer-general Theresa Makone were conspicuous by their absence.