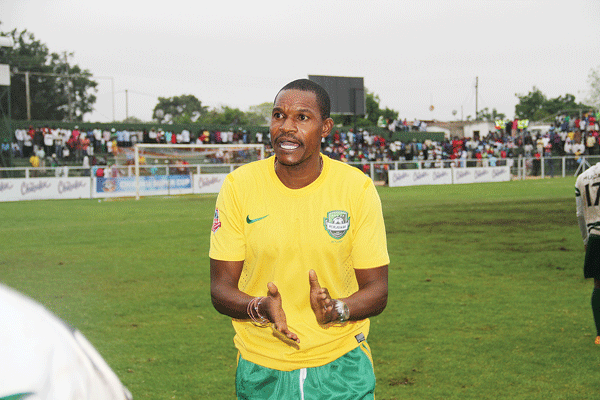 FC Platinum coach, Norman Mapeza is not reading too much into their 4-0 walloping at the hands of Zambian side Zanaco in a friendly match played at Mandava Stadium yesterday, but admits the match gave them the test they needed ahead of their participation in the Caf Champions League starting next month.
Terry Madyauta
Despite the defeat, Mapeza said there was ample time for him to rectify any problems in his squad.
"It was a preparatory match. We don't care much about the number of goals, but the guys played well," he said. "There were a few individuals errors but I am happy that the guys are coping up and with a week left, I think we are going to be better before we go to Angola.
"We want to ensure that everyone improves on his endurance and hope that the new guys quickly adapt to our system.
"It's a benefit to us that we played an experienced team and we have learnt a lesson and this will help gear us as we go forward," he said.
The highly-rated foreigners, Shadreck Mayembe and Albert Eonde were both given a run, but their performance was subdued.
Veteran attacker, Isaac Chansa opened the scoring for the seven time Zambian champions and a brace from Felix Nyaende and a goal from Kennedy Musonde ensured that Zanaco accounted for FC Platinum's scalp.
FC Platinum will wrap up their international friendlies against 2017 Zambian champions Nkana Red Devils on Saturday.
The Platinum miners face an uphill task as they are set to clash with Angolan giants Deportivo de Agosto in the preliminary round of the Total Champions League.