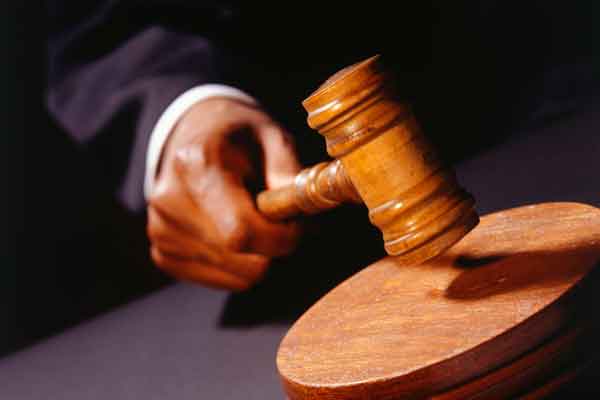 A BULAWAYO man has been taken to court and charged with unlawful possession and wearing of a Zimbabwe National Army (ZNA) military fatigue.
BY SILAS NKALA
Thubelihle Ncube (22), who allegedly falsely identified himself as Thabani Moyo to military police officers, yesterday appeared before Bulawayo magistrate, Racheal Mkanga. He admitted the offence and is yet to be sentenced.
The court heard that the complainant in the matter is ZNA Sergeant Freedom Mandhlokuwa of Headquarters One Brigade MQ1.
It is the State's case that on December 31 last year at 2pm, Ncube was in the Bulawayo city centre when he was apprehended by a military officer for wearing a camouflage combat shirt.
In his statement, Mandhlokuwa said Ncube had falsely identified himself as Thabani Moyo at the time of his arrest.
"I recall that on December 31 at 3pm at Headquarters One Infantry Brigade, I received a telephone call from one Munkuli in Charge HQ 1 Infantry Provost Platoon to the effect that Colonel Ncube of 1 Engineers Field had arrested the aforementioned accused after he was found donning a military combat shirt. Pursuant to the report, I went to the HQ 1 Infantry main gate, where I was handed over the accused person by Munkuli," he said.
"On asking his name, he said he was Thabani Moyo and he indicated that he was not a soldier. On asking him where he got the combat shirt from, he said he had been given by one Sergeant Nyauchi Douglass of 3 Signals Squadron."
Mandhlokuwa called Nyauchi, who denied giving the accused the shirt.
"That is when Nyauchi told me that the accused was Thubelihle Ncube, not Thabani Moyo, and had illegally acquired the shirt," he said.