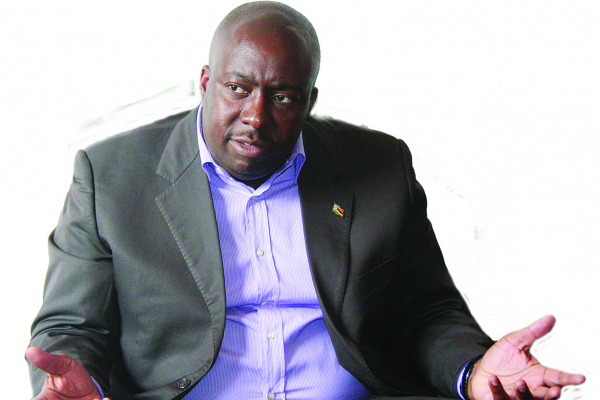 EMBATTLED former Local Government minister Saviour Kasukuwere is reportedly pleading with President Emmerson Mnangagwa to forgive him so he returns from his self-imposed exile, Zanu PF Manicaland chairman Mike Madiro has claimed.
BY KENNETH NYANGANI
Madiro revealed this on Sunday while addressing hundreds of Zanu PF supporters at a commissariat provincial inter-district meeting in Mutare.
He also claimed that he spoke to former Zanu PF youth leader Kudzanai Chipanga who told him that "it's cold out there" and was also pleading with party leaders to reinstate him.
Madiro, who was booed in Makoni district recently, claimed that Chipanga had advised the rowdy individuals to desist from such shenanigans. "When I speak about Restore Legacy, I feel sorry for Saviour Kasukuwere. I spoke to President Emmerson Mnangagwa two days ago and he said Kasukuwere was pleading with him because he wants to come back home," he said.
"I spoke to Kudzi Chipanga two days ago also and he was crying, saying that 'Chairman, it's cold out here. You have some young people in Makoni jumping on tables and I [Chipanga] am advising them that they should safeguard their positions in Zanu PF'.
Chipanga said he even wants to return to Zanu PF as a card-carrying member,'' he said.
"No one is going to impose leadership on the people. If you work very hard, people are going to recognise you. But I want to warn a few individuals who are working against Restore Legacy," he said.
Both Chipanga and Kasukuwere were the leading figures in the G40 cabal that was pushing for former First Lady Grace Mugabe to succeed her husband.
However, the plan was scuppered after military intervention that led to the ascension of Mnangagwa to the Presidency.
National deputy political commissar Omega Hungwe, who was the guest of honour, claimed that there were various plots to kill Mnangagwa.
"President Emmerson Mnangagwa did not eat ice cream, but ate poison aboard an aeroplane. If you want to talk about accidents, there were various plots to kill him through accidents," she said.
Most key G40-aligned members are in exile with former Manicaland Provincial Affairs minister Mandiitawepi Chimene reportedly seeking refuge in Burundi.