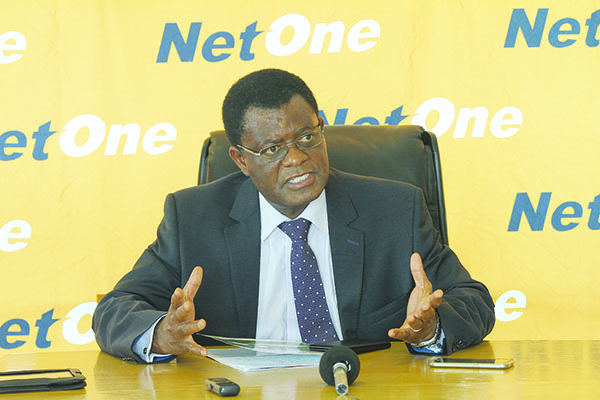 FORMER NetOne managing director, Reward Kangai has claimed the country's second biggest telecommunications company is suing him for $2 million to avoid paying his early release package.
BY TATIRA ZWINOIRA
Kangai told NewsDay yesterday that NetOne was suing him for $1,919 million over what the company alleges were a series of irregularities involving base station rentals and other things was an excuse to avoid paying him what he is owed.
"In the event they elected not to renew my contract as per provision of the human resources policy handbook (there was a NetOne handbook that gave guidelines in the event that the relations between NetOne and an employee had soured), the company would pay an early release package. The early release package stipulated a number of things and one of them is payment of basic salary of five months for every year served and whole lot of other things," he said.
". . . but they did not proceed to implement the full provisions of that contract of employment. I think what you have here is very unattainable, where NetOne starts allegations against me and suspends on the basis of those allegations."
However, Kangai refused to reveal his early release package, claiming there was a confidentiality agreement with NetOne.
This follows a High Court application made against Kangai by NetOne dated December 8, 2017, alleging that, as managing director, he cost the company millions of dollars in losses and, as such, the company was suing him for $1,919 million.
From that amount, $1 804 953,45 is for him authorising payments for sites meant to be base stations despite these not being fully developed.
"The plantiff (NetOne) paid rentals for sites for base stations although the base stations were not developed. The rentals paid amounted to $1 752 283,45. The defendant was the one who authorised the payments," the application read.
"In the period 2015 and 2016, the Bopela Group made changes in the base station construction sites. The costs incurred, which were paid by the plaintiff, amounted to $52 670."
However, Kangai disputed the claims, blaming it on an inter-ministerial committee reducing the sites to 175 from an agreed 350 made with the financiers of the base stations, China Export and Import Bank.
"They (NetOne) are trying to avoid paying me my early release package. $1,919 million arises from base station site rentals. When we made the loan application from China Exim Bank, we envisaged 350 greenfield base station sites and China Exim Bank required base station site lease agreements to accompany the loan application. Later, the inter-ministerial committee reduced the sites to 175 and requested NetOne to use (its) own funds to develop the sites," he said.
"We sourced funds and these were all turned down by the Alex Marufu-chaired board and now they accuse me of mismanagement for not developing the sites. Crazy! It just shows total lack of understanding of the mobile business by both the new board and management."