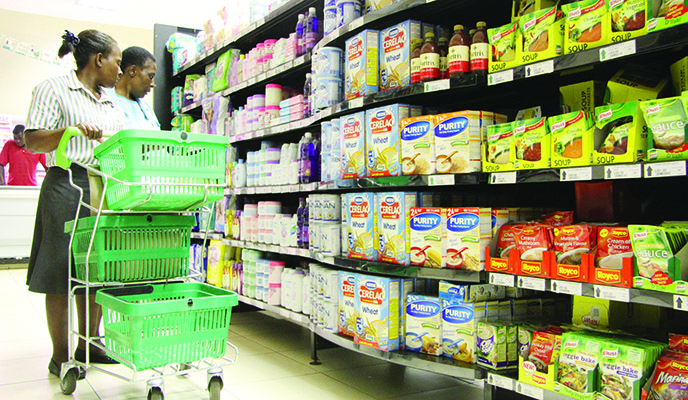 CONFEDERATION of Zimbabwe Retailers (CZR) president, Denford Mutashu has urged the government to issue more import permits as a way to curb shortages of goods on the local market.
BY TATIRA ZWINOIRA
Mutashu told NewsDay Business that the recent price hikes that hit the market were caused by an increase in demand for imported goods that supplement locally-produced goods.
"The issue of price increases has been pronounced recently because our traditional foreign currency earners like tobacco will only open its market in the following few months. The country is overally import-dependent on raw materials procurement, yet production itself is still constrained on the affected lines," he said.
"In a free market economy, usually price increments are a symptom of a shortage on the supply side, hence, demand outstripping supply. Government should issue more import permits on those commodities that have seen prices increasing consistently."
CZR's appeal to the government to increase import permits comes amid growing calls for the scrapping of Statutory Instrument (SI) 64 of 2016, which regulated the importation of 43 products.
The most notable call to dump SI 64 was from a special adviser to the President, Christopher Mutsvangwa, who called for its immediate scrapping, as one of the tangible measures to reduce the cost of food and goods.
When SI 64 of 2016 was introduced, capacity utilisation grew by 13,1% to 47,4% from 2015.
However, due to the production costs remaining high, producers said they were unable to take advantage of SI 64 of 2016's limitations on imports, resulting in capacity utilisation falling by 2,3 percentage points to 45,1% in 2017.
But, Buy Zimbabwe chief economist, Kipson Gundani said increasing import permits would add to the foreign currency shortages and the government needed to focus on improving forex supply to producers for them to import raw materials.
"The whole analysis surrounding SI 64 to me is misplaced, not scientific, based on feelings (emotional) and not facts. No, there has not been attempt, apart from the Confederation of Zimbabwe Industries, to analyse what have been the impact of the effects of SI 64. Everything that is being said is 'pocket analysis' and feelings. There is a misplaced thinking that prices are going up because the cost of production in Zimbabwe is high, that is wrong in the first place," he said.
"The principal reason why prices are going up is emanating from the forex exchange and that has got absolutely nothing to do with SI 64."
On Thursday, the Competition and Tariff Commission cautioned wholesalers and retailers against charging maximum set prices for goods, warning the watchdog would not hesitate to investigate sectors colluding on pricing.