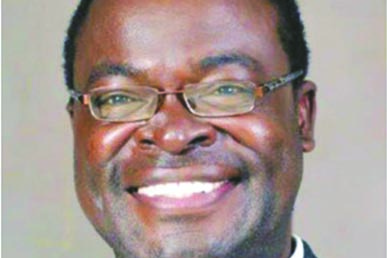 HIGHER Education minister Amon Murwira has announced plans to introduce innovation hubs at tertiary institutions to promote development of innovative ideas that could bring the country back on a developmental path again.
By Tinotenda Munyukwi
Speaking during a tour of the University of Zimbabwe yesterday, Murwira said tertiary institutions were pregnant with ideas and it was now time to utilise them in the development of the country, riding on the energy and positive signs of co-operation that were being shown in the new political dispensation.
"With this approach, we are going to produce innovation hubs and we have already earmarked innovation hubs for about six universities, which we are going to fund, the university produces and it goes to what I call from class to cabinet," he said.
"This is the spirit that we are saying that let the universities go back to their trenches and let them produce knowledge for the country, which is programmed."
Murwira warned against investing resources into research that is irrelevant to the country's needs.
He blamed such trends for the academic infertility that had seen most tertiary institutions fail to produce commendable research that could develop the country.
The minister said it was important to be specific on what needs research and what should be funded in order to avoid a multiplicity of priorities and make sure resources are invested wisely.
"Our innovations should be informed based on the needs of our people. Let's make our country based on what we want ourselves and we are happy with it. Let's work and let's work within our heritage and our culture," he said.
"The little money that we have should go towards a certain programme and we are going to do it. Let's have a programmatic approach, we can't do everything at the same time."
Higher Education permanent secretary, Desire Sibanda said university vice-chancellors and President Emmerson Mnangagwa would meet next week.
He said top on the agenda would be to inform the President that universities had come out of slumber and would be feeding in ideas to Cabinet going forward.