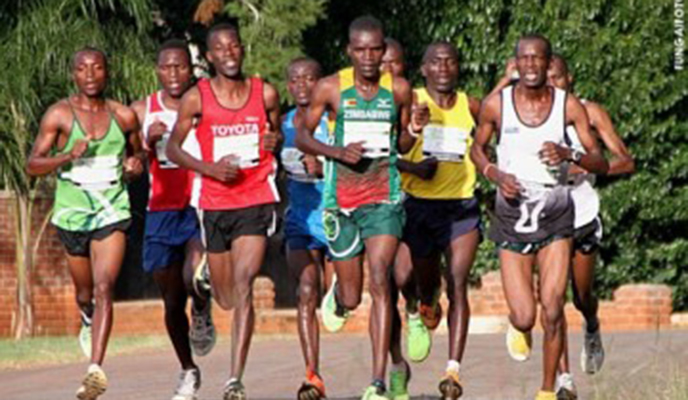 THIS year's edition of the Harare Athletics Club (HAC) annual 32-kilometre race which is sponsored by Nyaradzo Group will take place tomorrow in the capital.
BY STAFF REPORTER
The race starts at Old Georgian's Sports Club at 6am. It is run on largely flat terrain through the Mount Pleasant and Borrowdale suburbs of Harare. This makes it the faster paced of HAC's two 32km races with the other one being the 20 Miler which is run in December.
On offer is prize money for the top 3 men and women in each age group category which will be a first.
It is anticipated that the prize money will see the race attracting a wider field of runners than it has in the past.
HAC club captain Derek Sigauke said that they are expecting around 400 athleted to take part.
"The club is expecting a field of 400 runners this year, up from the 250 who entered the event in 2017," he said. A combination of the wider field, and anticipated favourable running conditions on the day is expected to result in a fast paced run.
According to Sigauke, last year's winning times of 2:02 hours (men) by Jonathan Chingoka and 2:49 (ladies) by Miriam Choga could be under threat.
Many runners will use this race to gauge their preparedness ahead of the Old Mutual Harare Marathon which will be run from the same venue on 11 February. The latter is a recognised qualifying event for the Old Mutual Two Oceans and Bonitas Comrades marathons to be held in South Africa in April and May. Both of the latter events generally attract large numbers of Zimbabwean professional and amateur runners.
Alongside the 32km race, which generally attracts elite runners and committed amateurs, the organisers will be offering a 21km and a 10km course at the same event for runners who prefer shorter distances.